Custom Decorative/ Privacy Film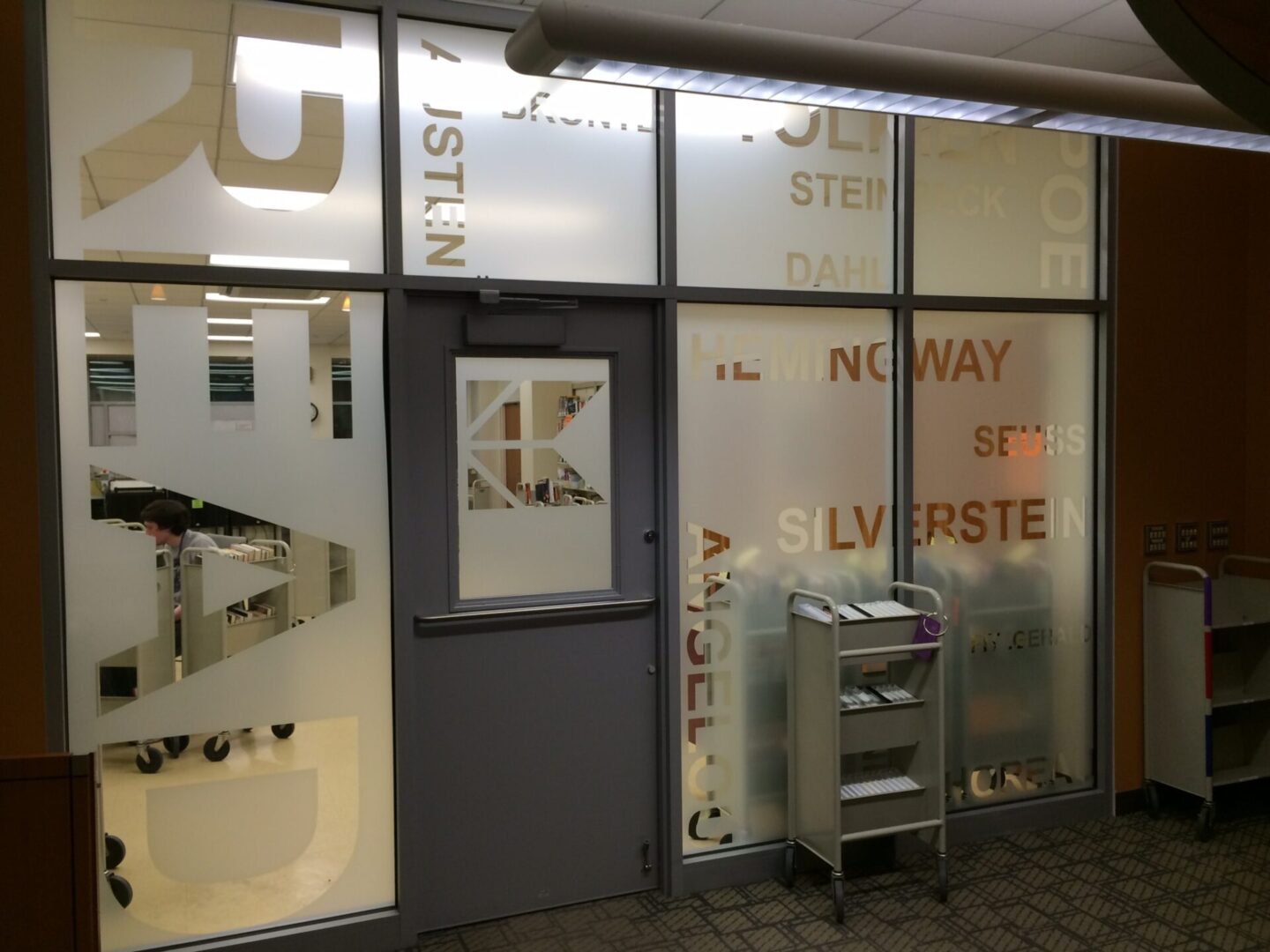 Traditional window treatments on interior glass?
We can do better than that.
Installing decorative film in your home or office offers elegant privacy, branding and architectural interest without the use of traditional window treatments.
Clear glass does not allow for occupant privacy as it is easy for passers by to peer in while you're working. 3M's glass films allow for varying levels of privacy without sacrificing what makes a glass office or conference room desirable – natural light with some ability to see out.
We can create any look you want using several lines of decorative glass finishes: Fasara™, Dusted / Frosted Crystal, and Dichroic.  Theres hundreds of patterns and they all can be custom-cut design for branding and architectural interest.
3M™ Fasara™ Decorative Films and
3M™ Crystal Glass Finishes are perfect for
privacy and decorative applications.
Use our etched, cut, sandblasted, textured or
other decorative glass designs to create décor
that inspires and stays within your budget.
Let your imagination soar. Use the films just
the way they are or layer them to create
dramatic effects.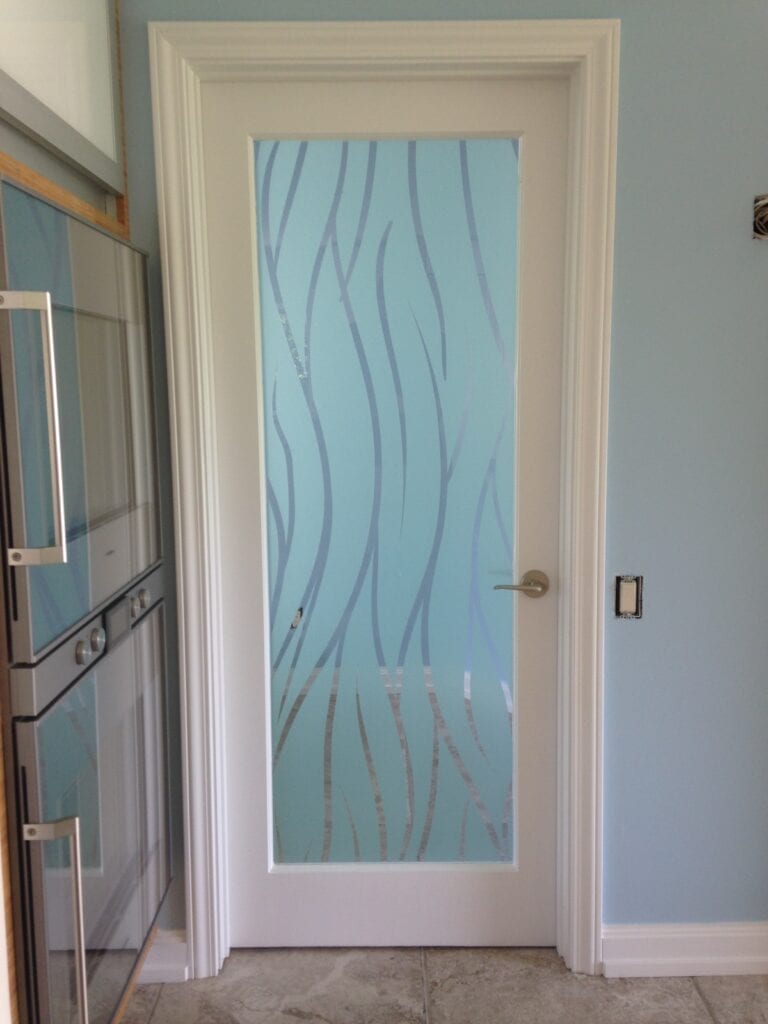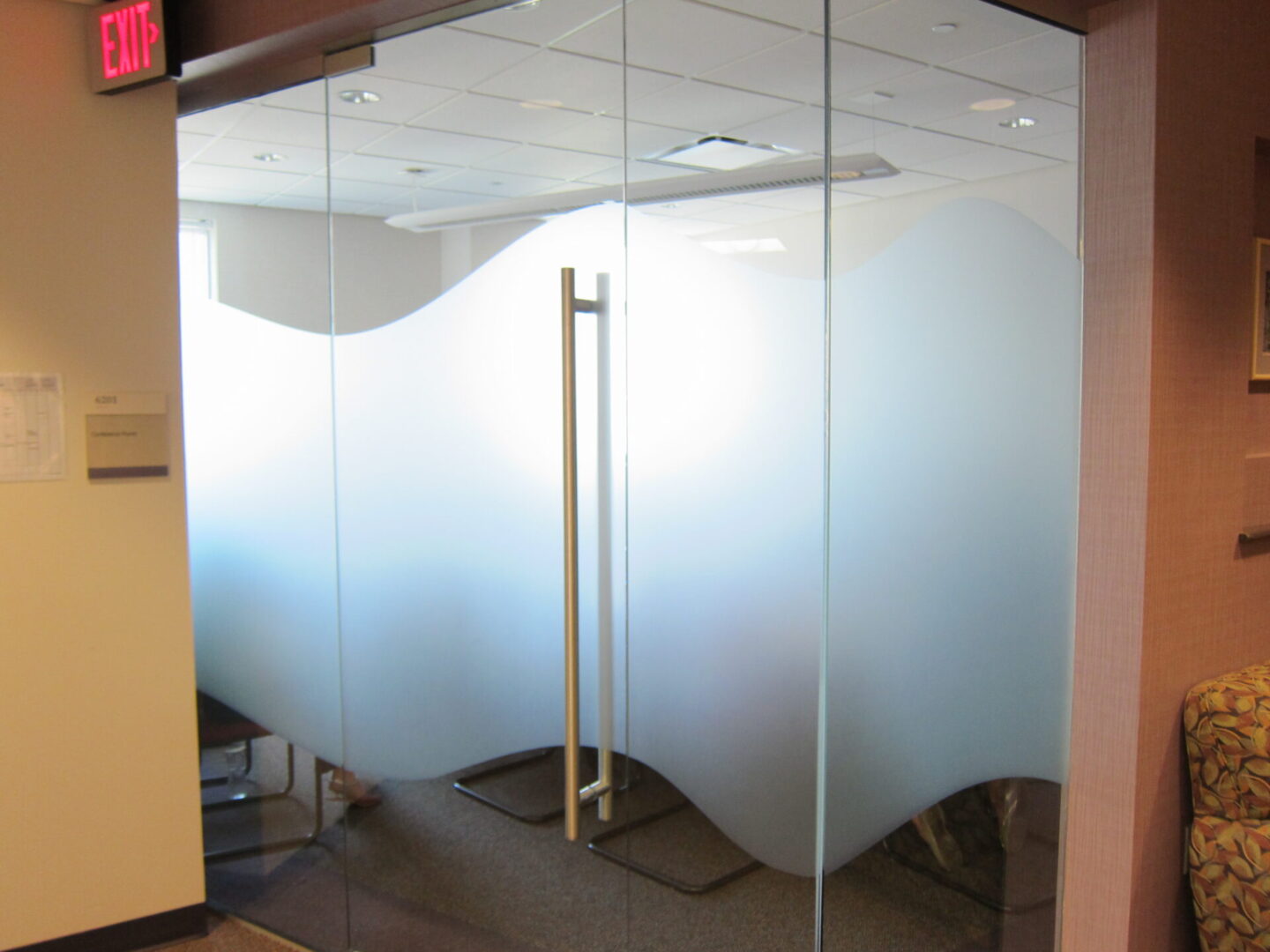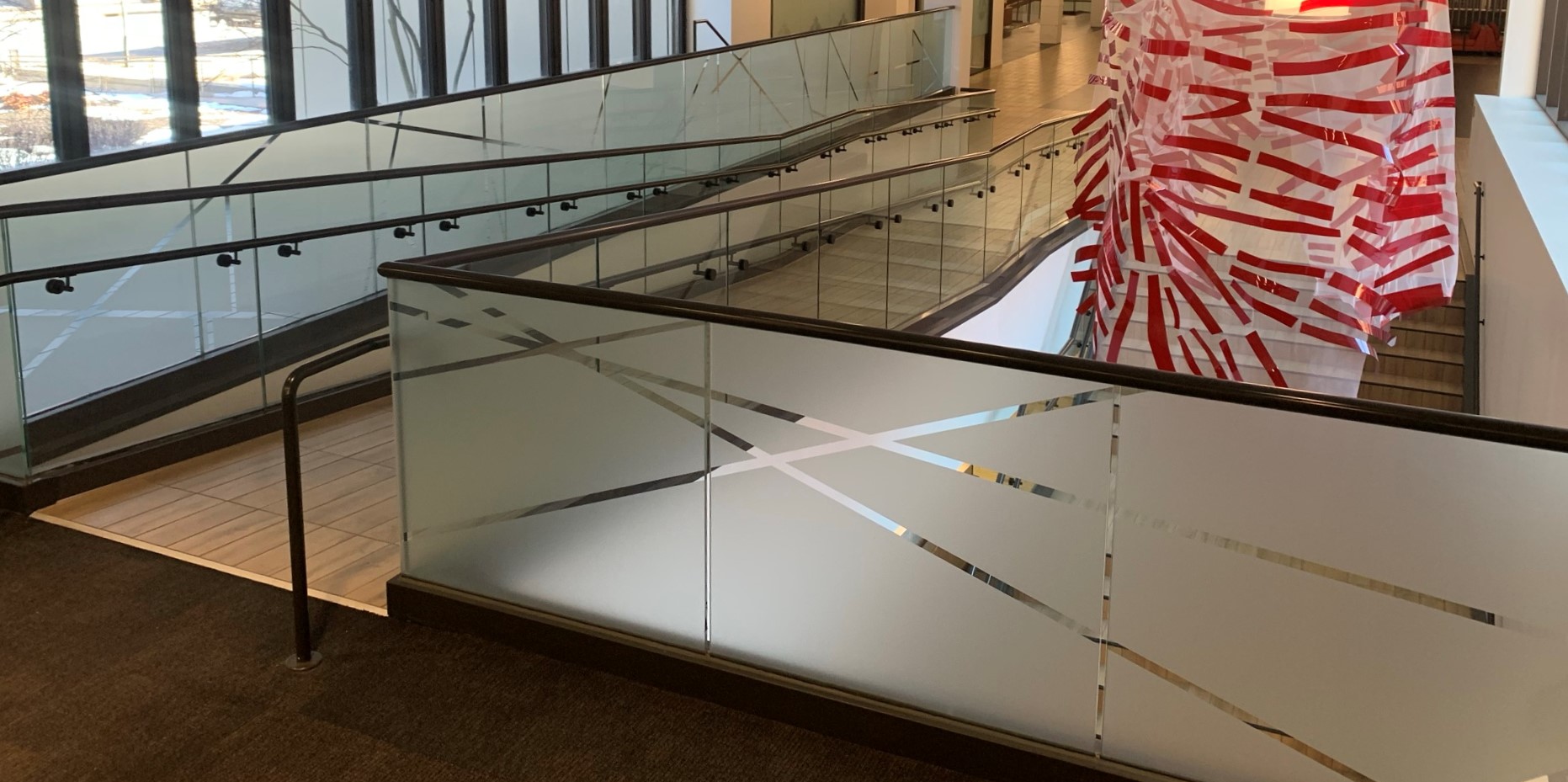 All photos are jobs installed and designed by Akron Glass Tinting.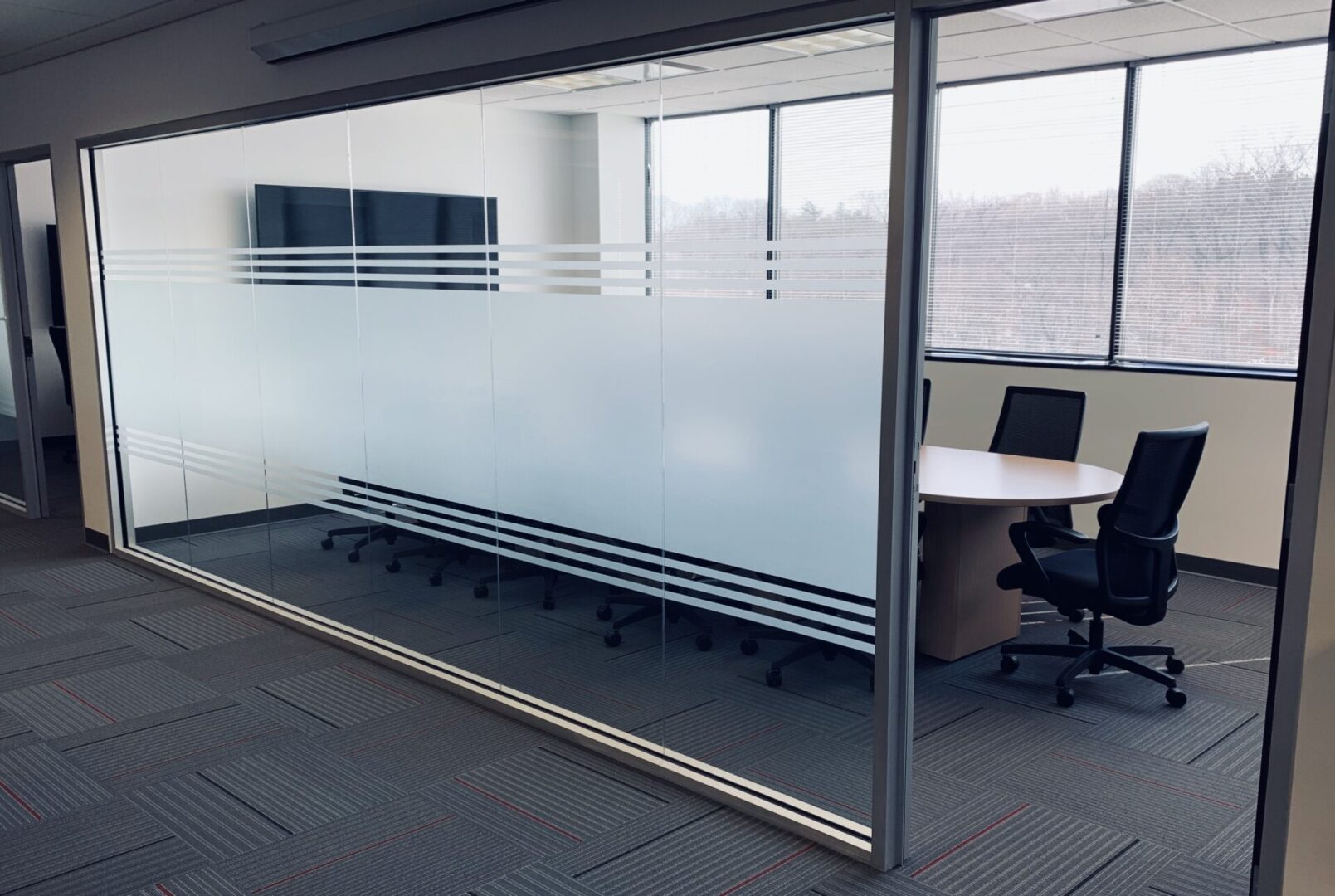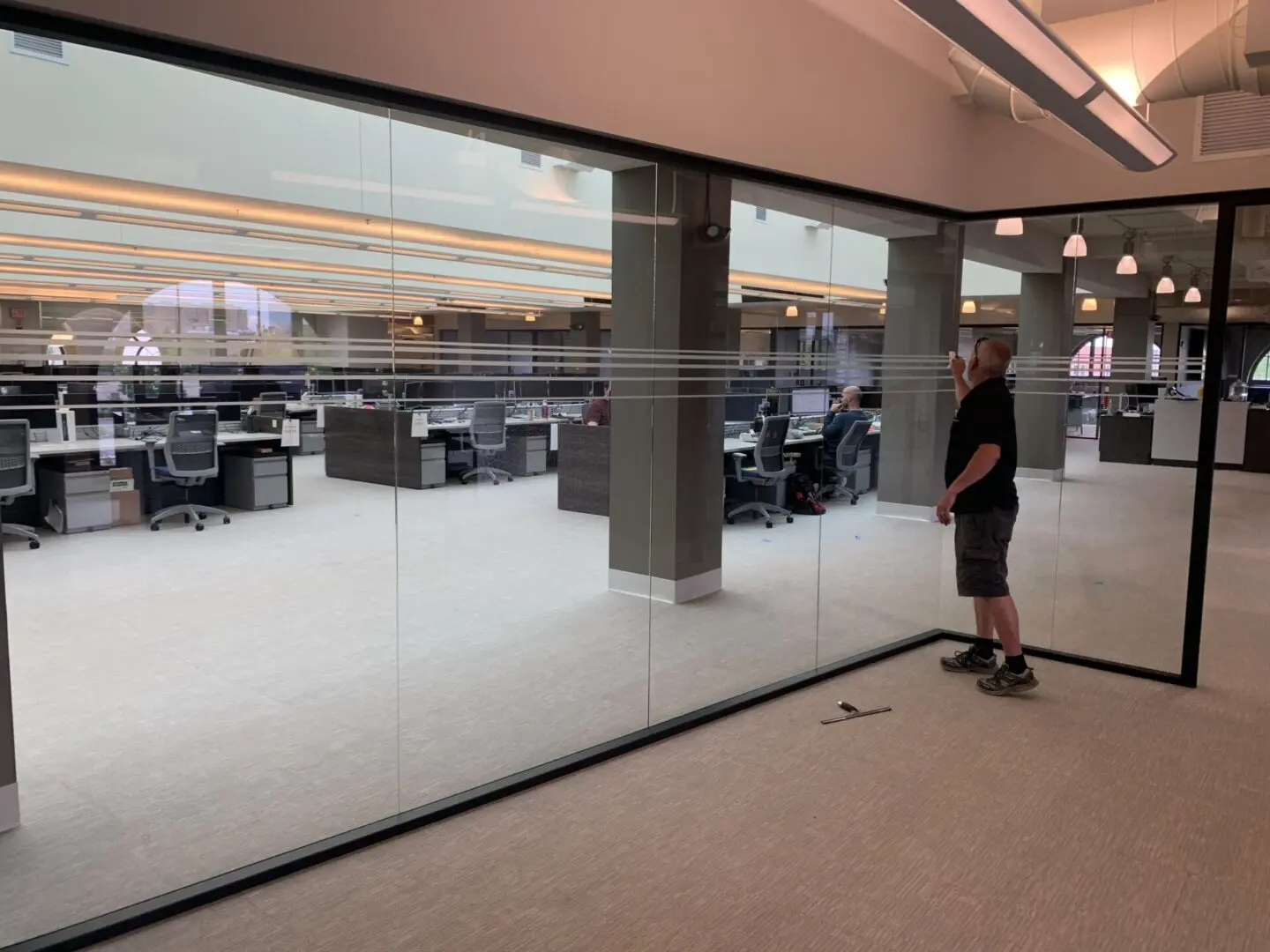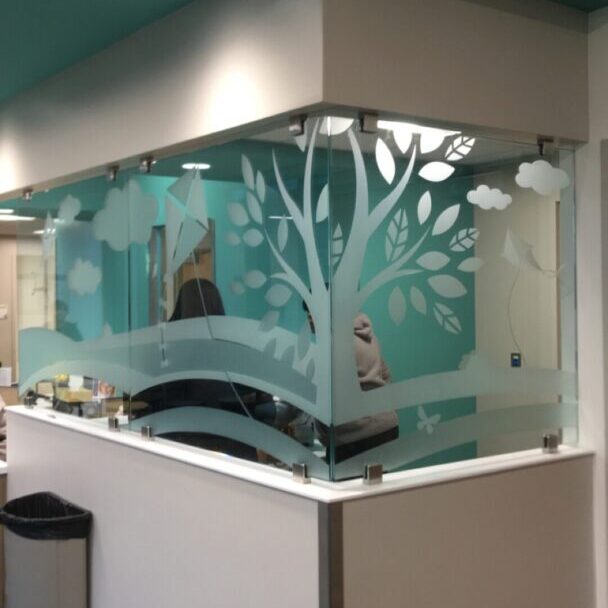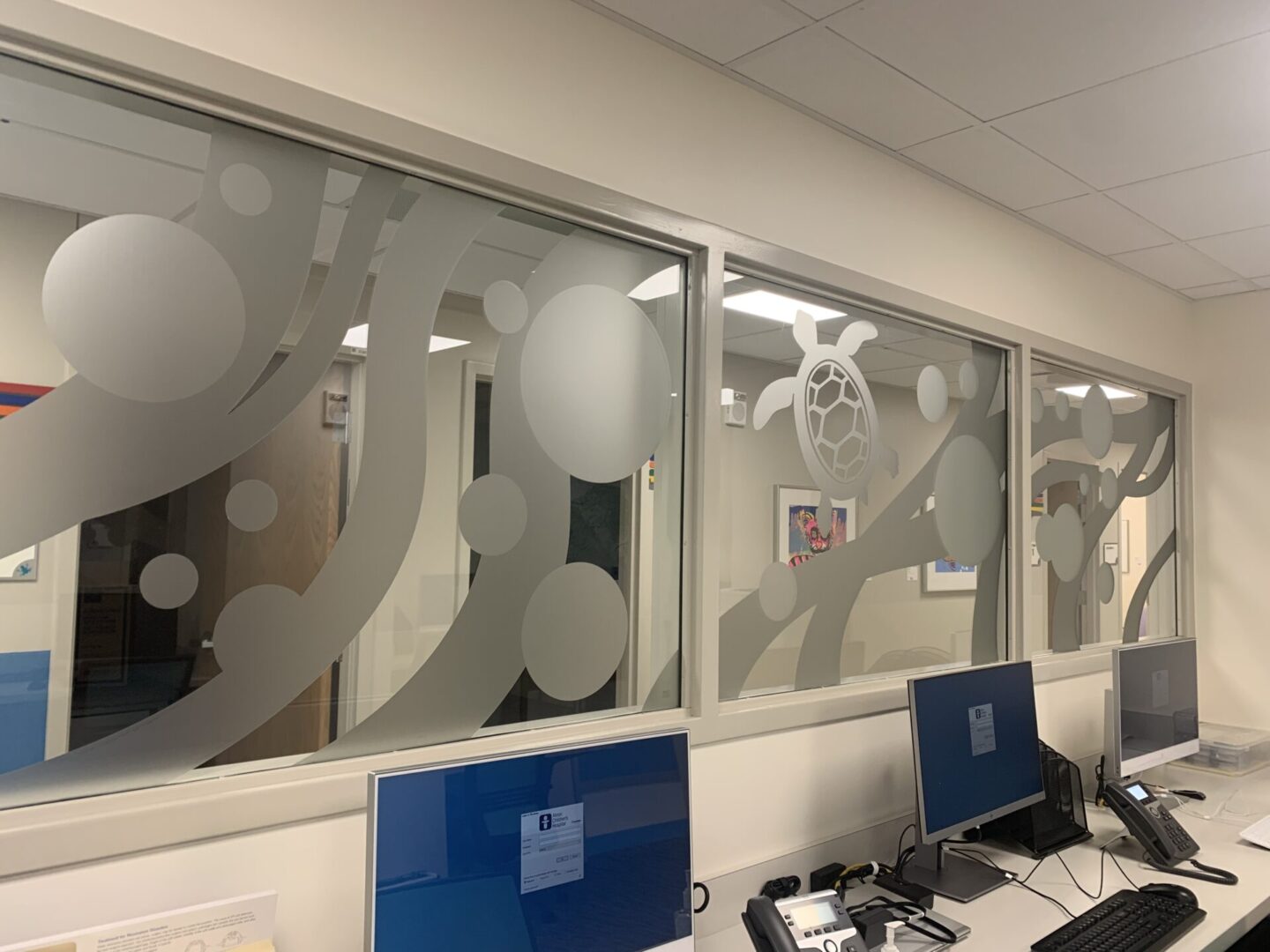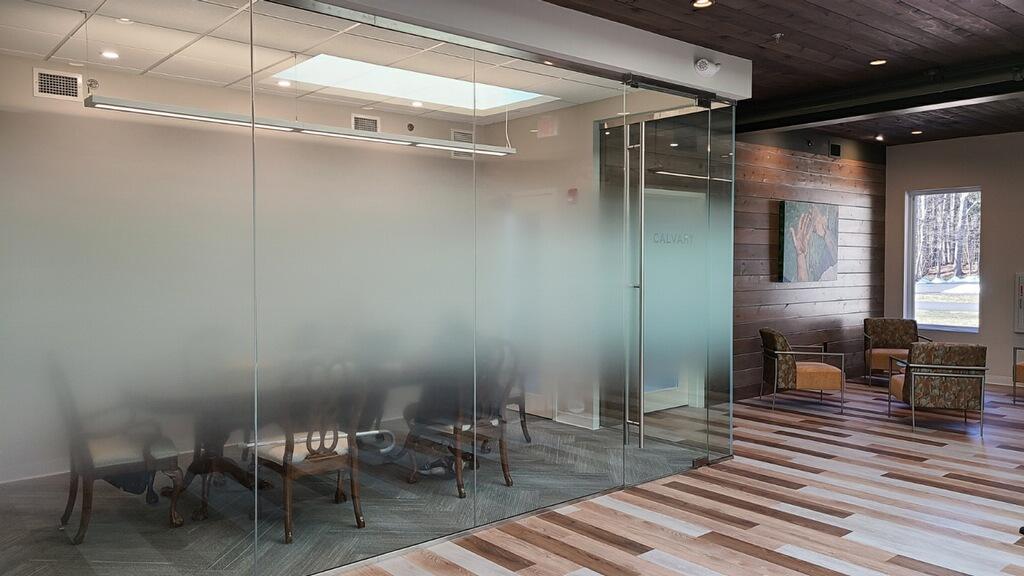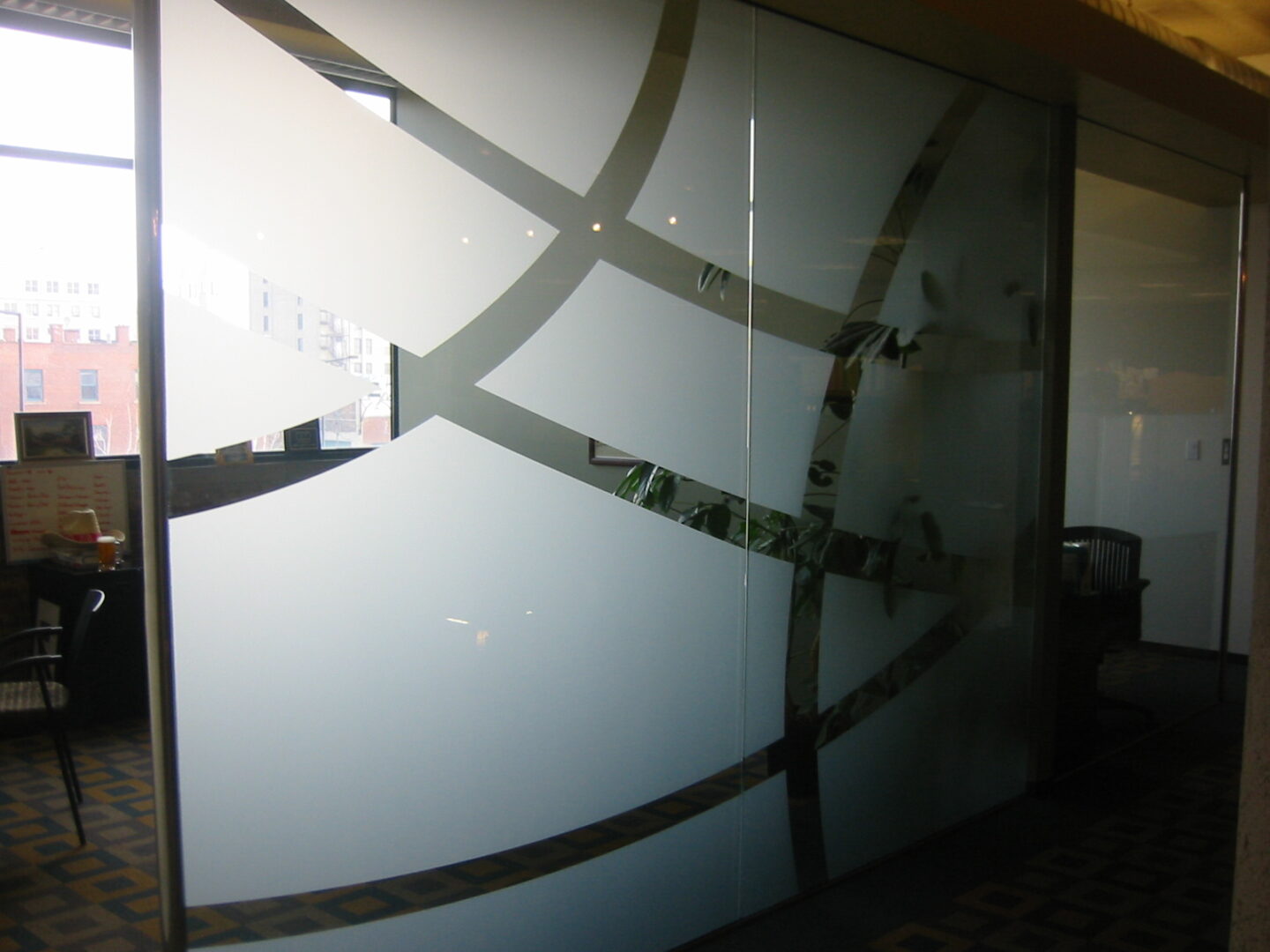 Explore your options with 3M FASARA Glass Finishes.
There are hundreds of patterns to choose from.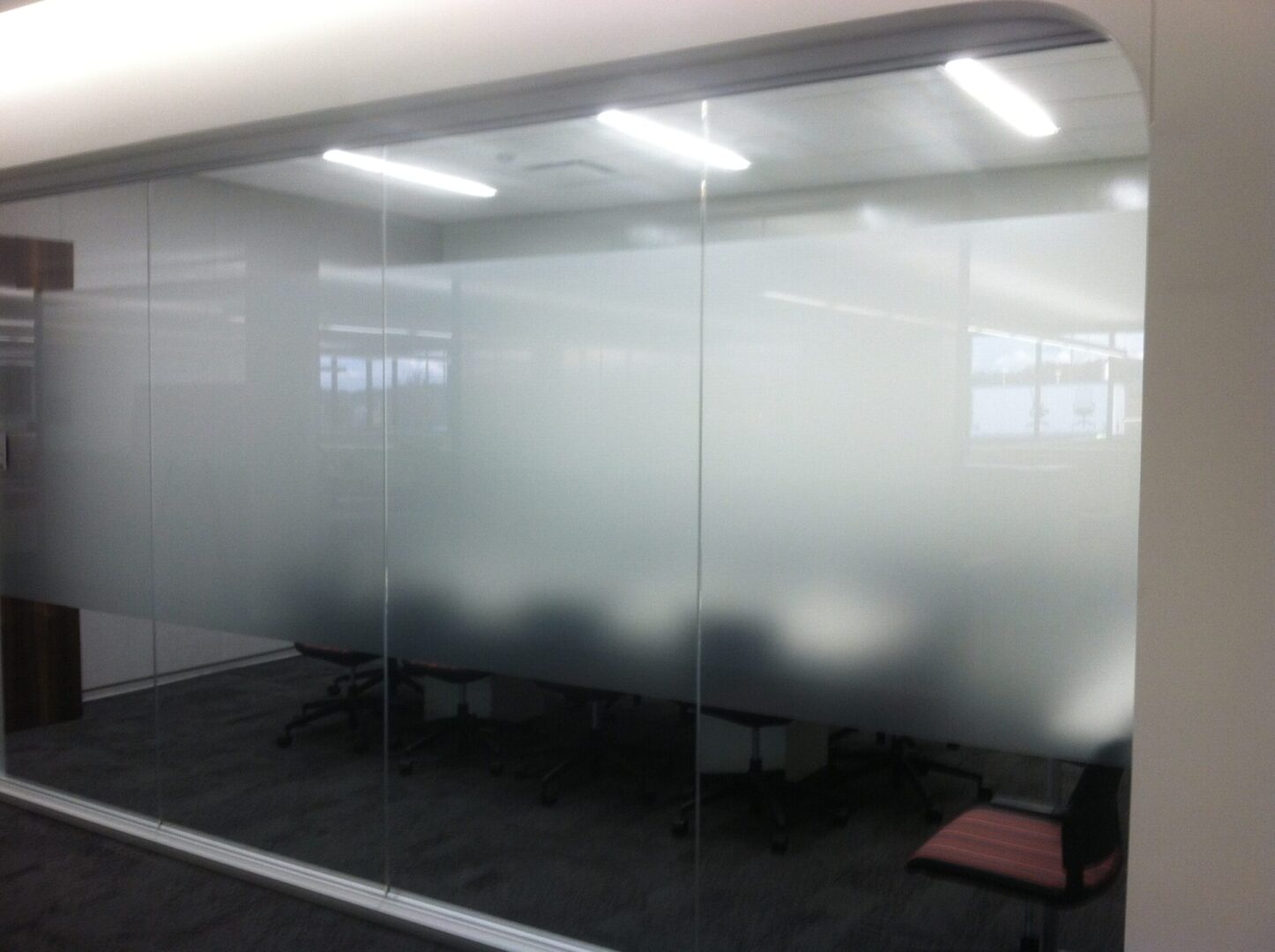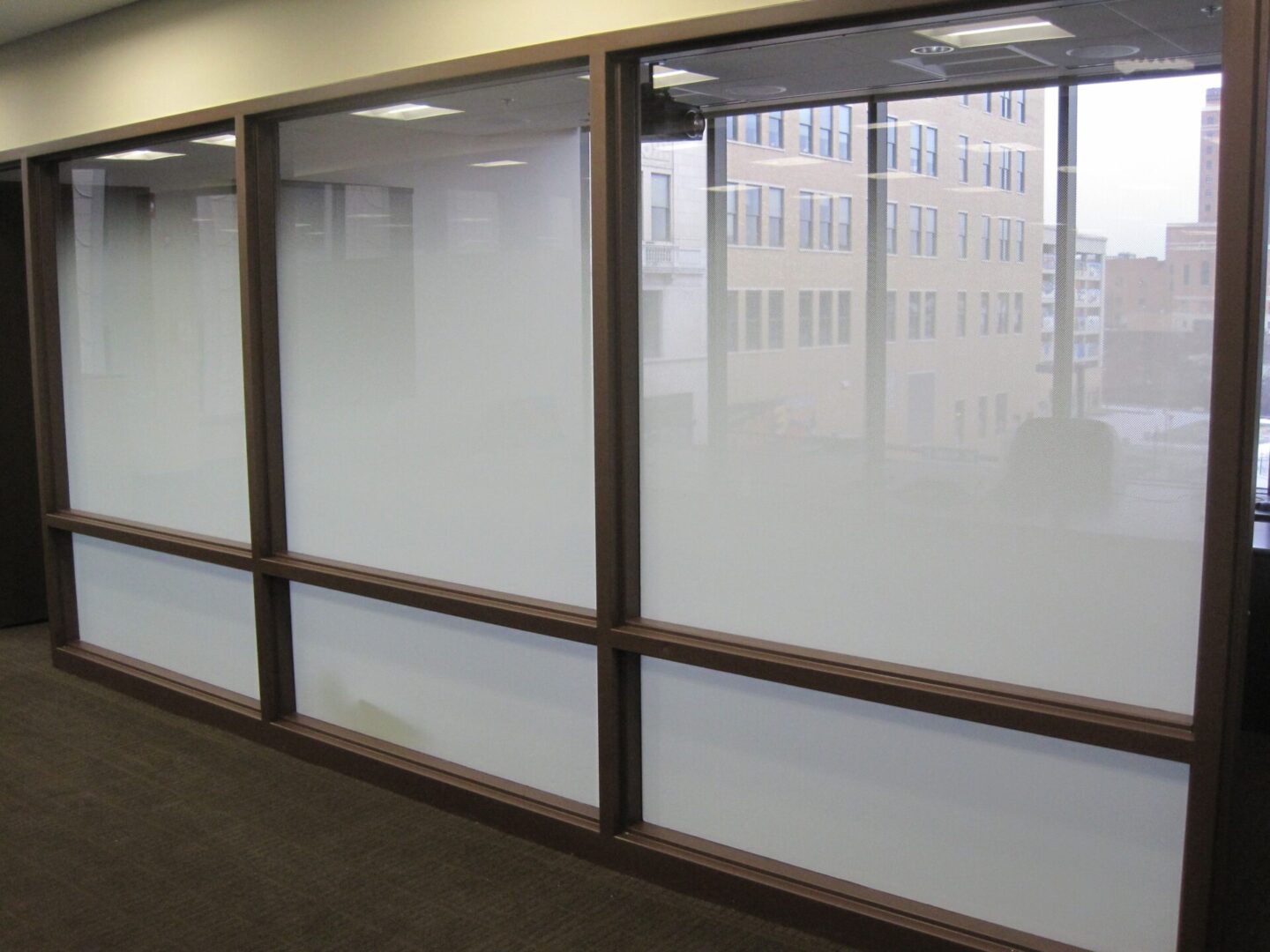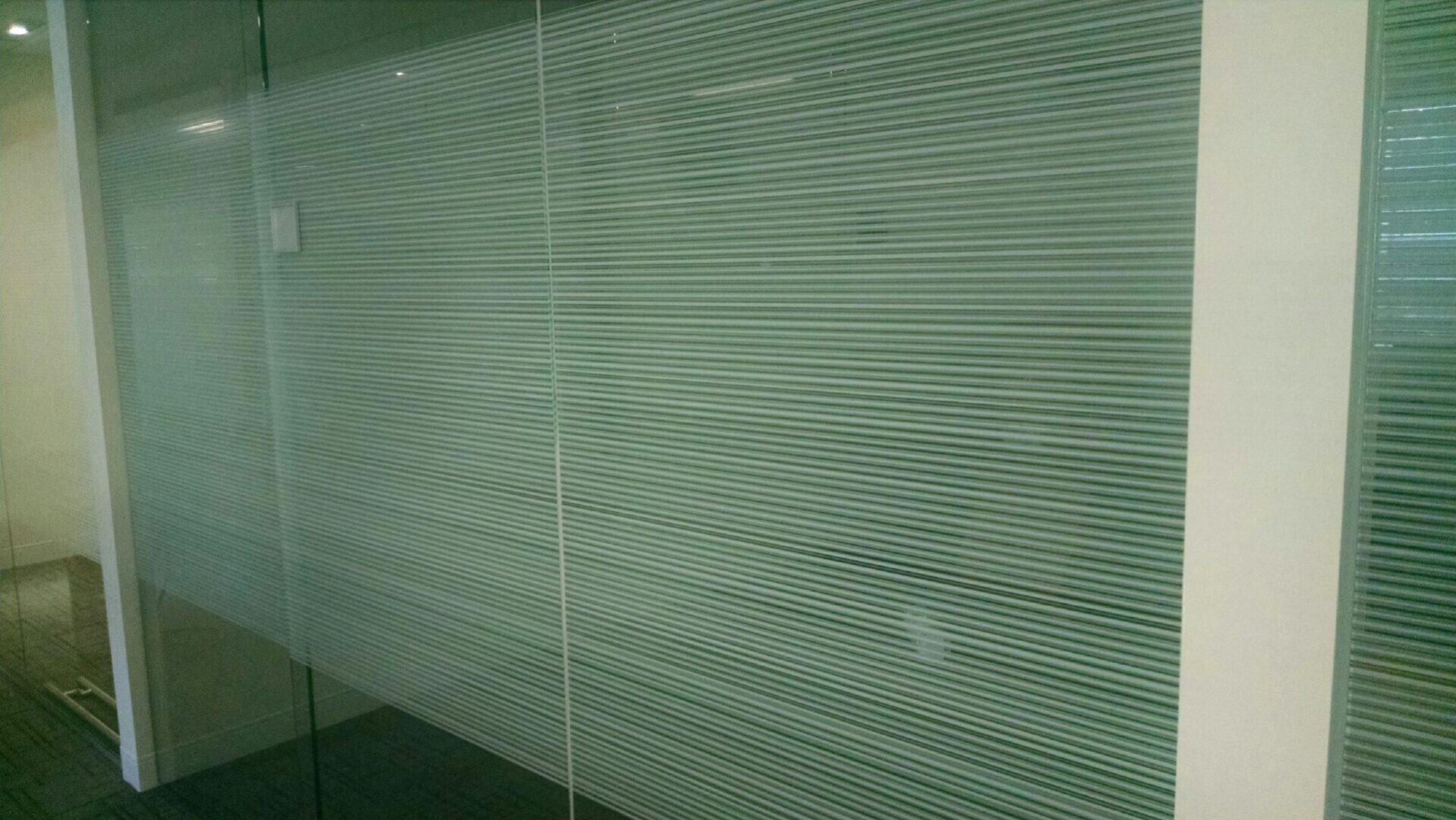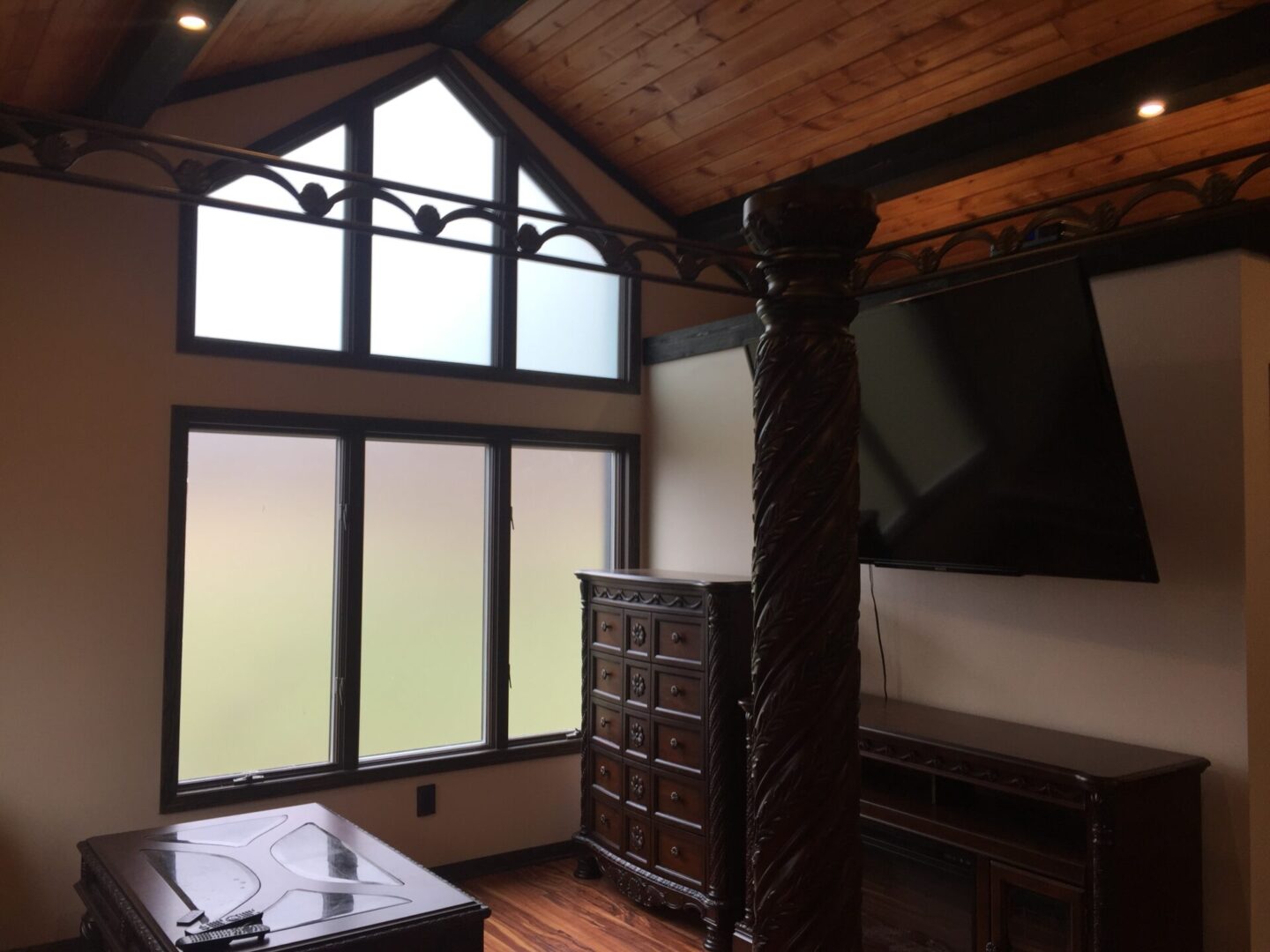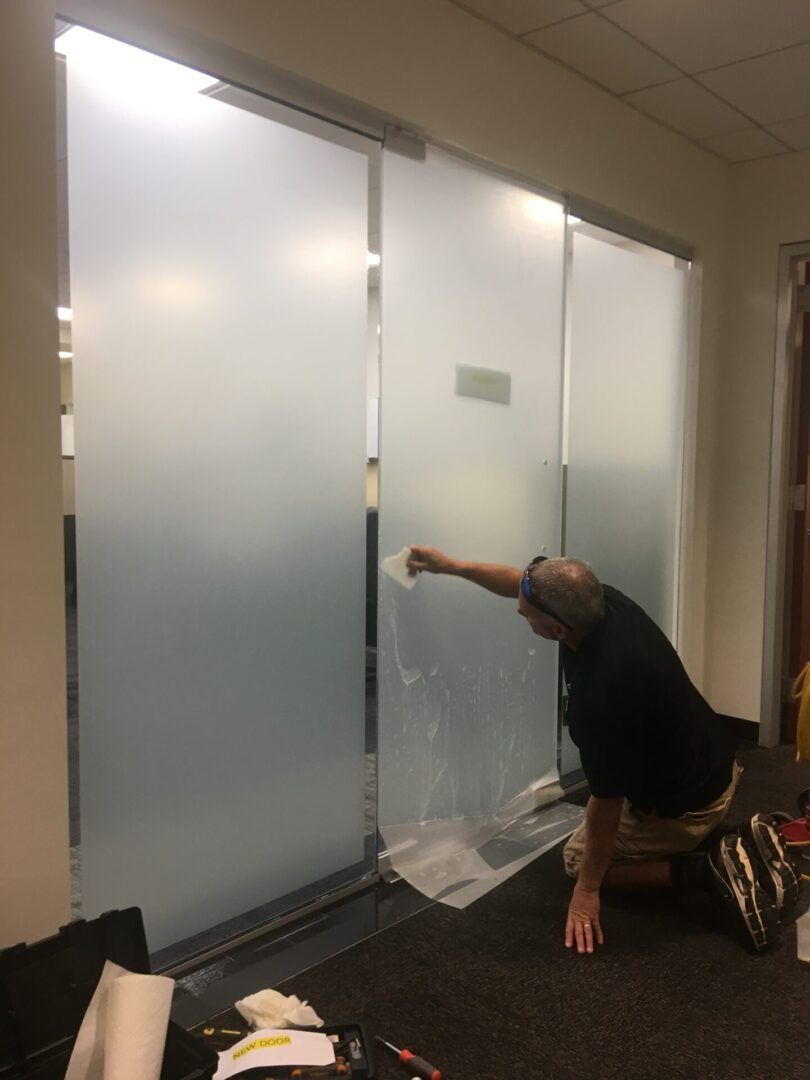 DICHROIC
Inspiring a new spectrum of creativity.
The shimmering, color-shifting effect of dichroic glass is a magnificent addition to any space, but can
also add substantial cost to a project. With 3M Dichroic Glass Finishes, the same brilliant effect can
be achieved, with color shifting depending on the viewer's angle, plus simple application and at a
fraction of the cost.
Made of premium materials, the shimmering textures are available in warm and cool tones. Want
to create a completely new effect? Depending on mounting surface color, viewing angle and your
lighting choice, 3M Dichroic Glass Finishes can take on a completely different look, defining your
space in a altogether original way.
Just what you'd expect from 3M Architectural Markets, where state of the art meets high design.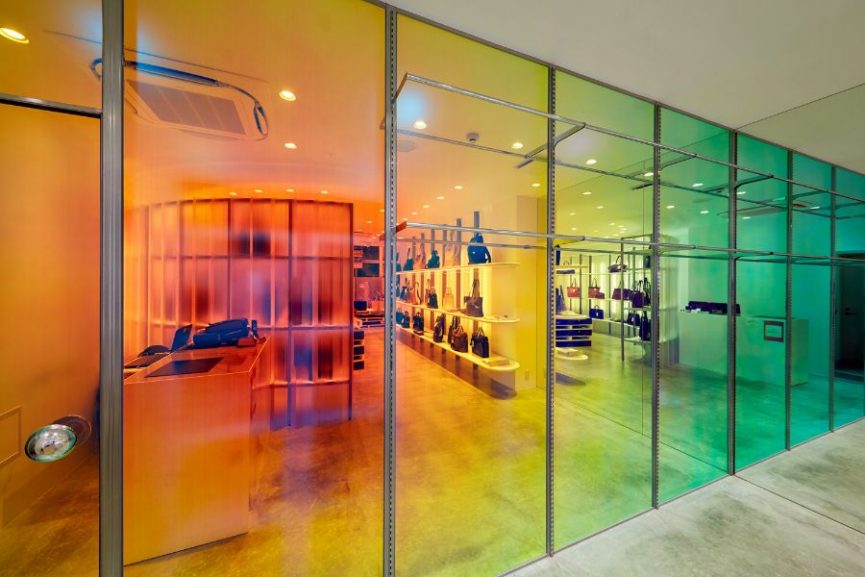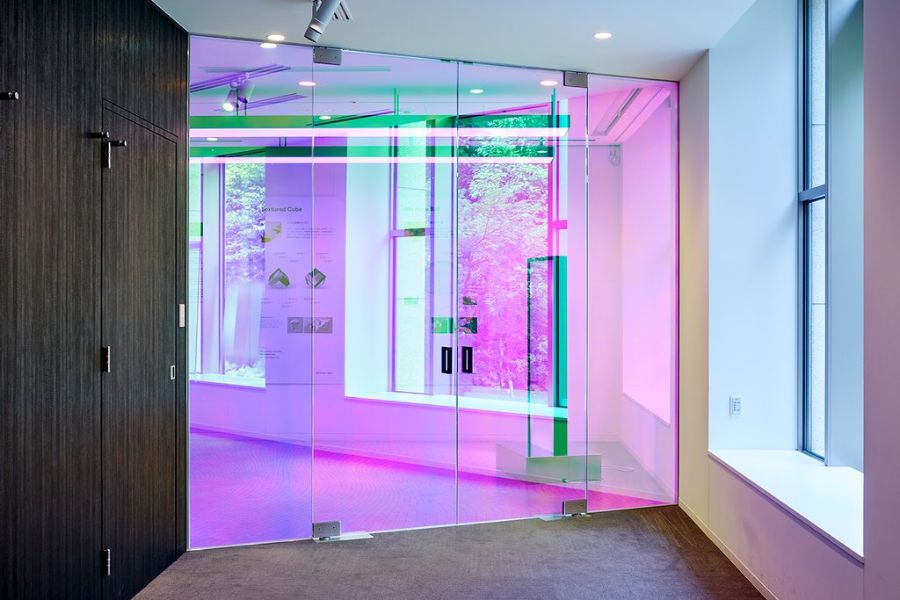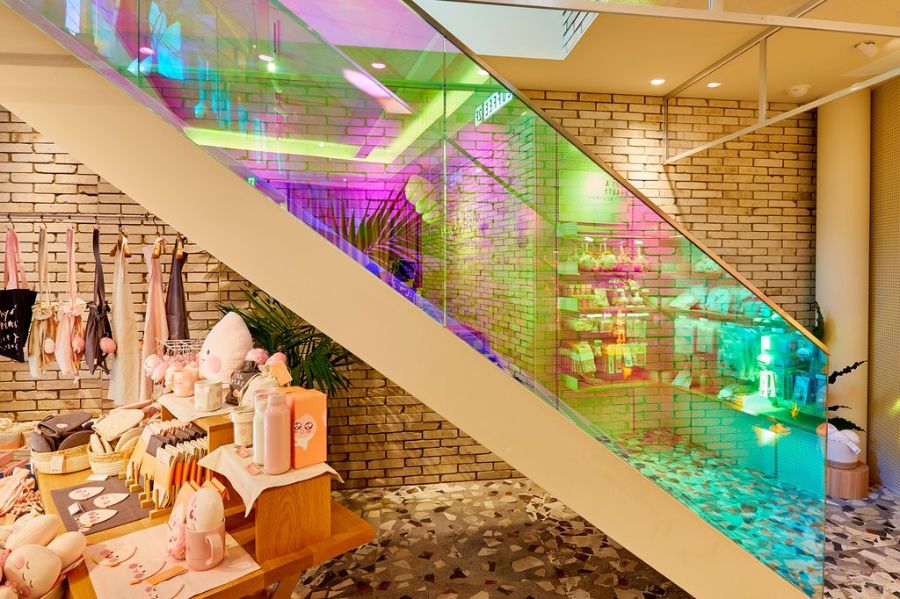 Features
• Dichroic Blaze Glass Finishes shift between warm
tones of cyan/blue/magenta and red/gold
• Dichroic Chill Glass Finishes shift between cool
tones of blue/magenta/yellow and gold/blue
• Color shift is visible from both sides of the
film-covered glass
• Made of a premium-grade multilayered polymeric film
• Non-metallic, non-conductive and non-corrosive
• Polyester film designed for interior glass application
• CSI Format—Division 8
• Roll size 48" x 98.4' (1220mm x 30m)
• Product can be applied to glass and many plastics