BELBIEN Architectural Finishes
The look you want without the disruption.
Updating your facility's décor doesn't have to be complicated.
Keep your building beautiful without inconveniencing occupants with extended downtime, dust, and noise.
BELBIEN Architectural Finishes simulate a variety of natural and synthetic materials and can be installed on almost any non-porous surface, interior or exterior. Within an hour we can transform a damaged, dated surface into something that looks virtually new.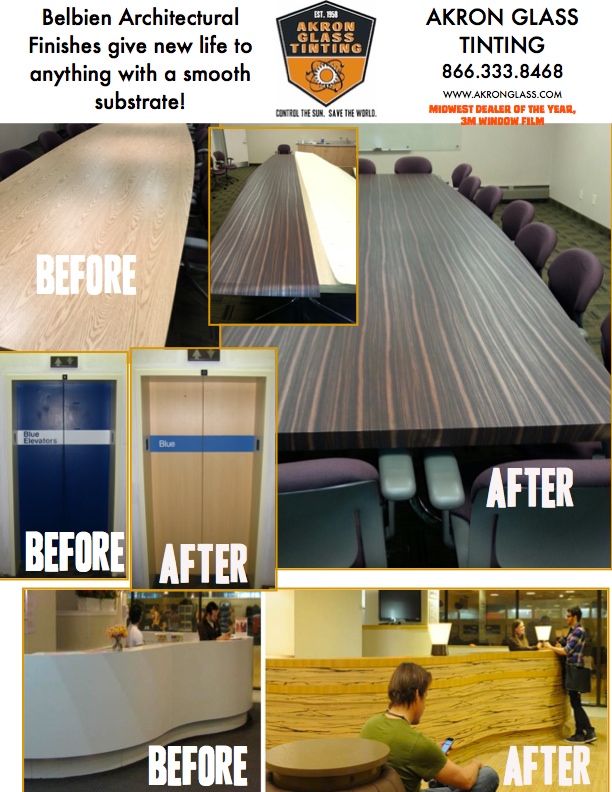 BELBIEN Architectural Finishes give you hundreds of cost-efficient and beautiful ways to replace outdated finishes and refresh your space — with minimal down time, noise and dust.
Fast, easy application helps you refinish existing structures to create a new look almost overnight.
Designs that resemble natural materials provide a clean, high-end look.
Abstract, matte and colored finishes convert surfaces including metal, wood and glass to reflect an entirely new design.
Versatile, easy-to-use material is ideal for casework, doors, columns, walls and more.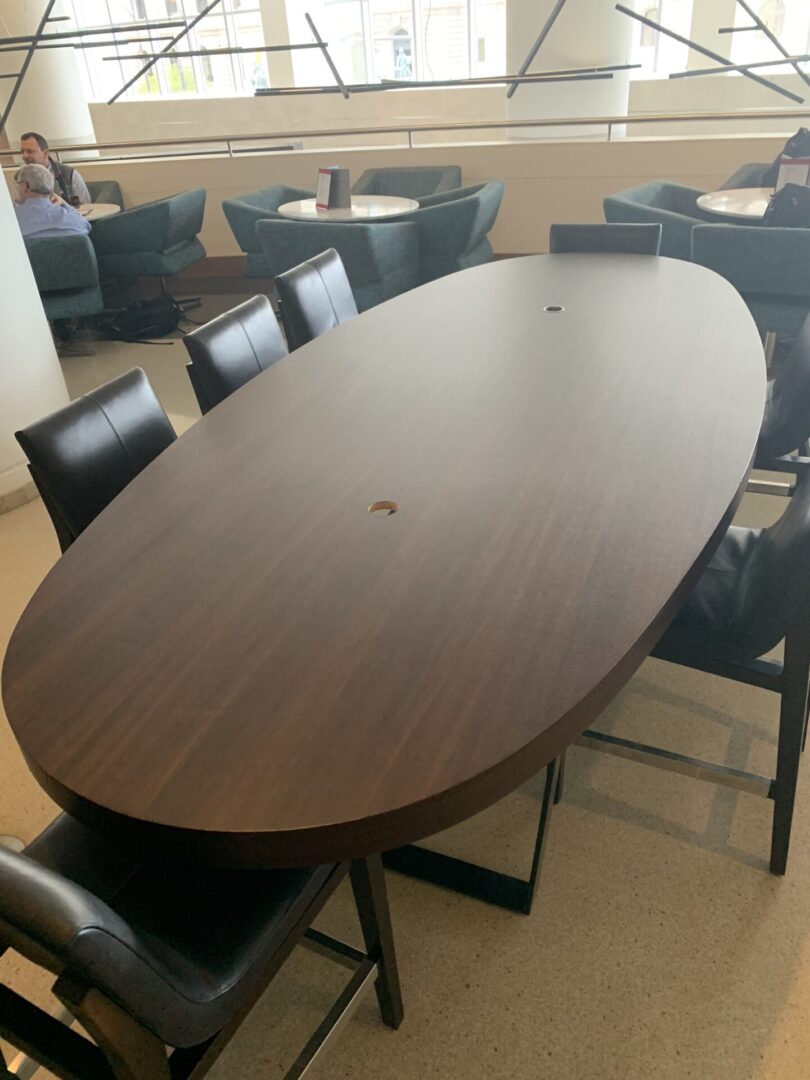 Akron glass tinting has been helping design professionals since 1958.
Typical installation areas include:
Doors

Desks

Elevator Cabs

Countertops

Hallways

Walls

Ceiling Panel Systems

Restroom Partitions

Whiteboards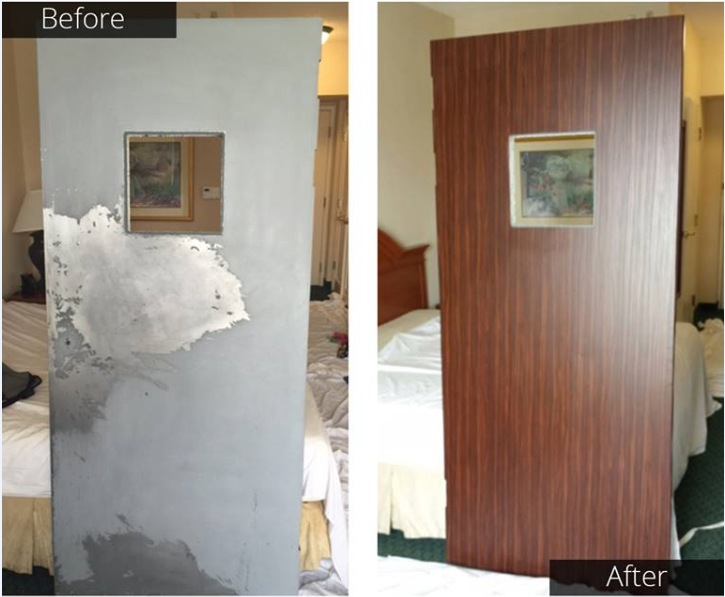 Sustainable without replacing
Dont throw outdated doors and other outdated surfaces in a landfill! Belbien Architectural Finishes, are sustainable and save you money!
Belbien Architectural Finishes are available in over 430 profiles within 20 product categories. Belbien includes various woodgrains, solid colors, leather, stone, stucco, sand, metal, abstract, and other textured styles.

Ideal for:
Offices
Hotels / Motels / Hospitality
Hospitals & Healthcare
Banks
Retail & Convenience Stores
Car Dealerships