Commercial Temperature Control
Residential Temperature Control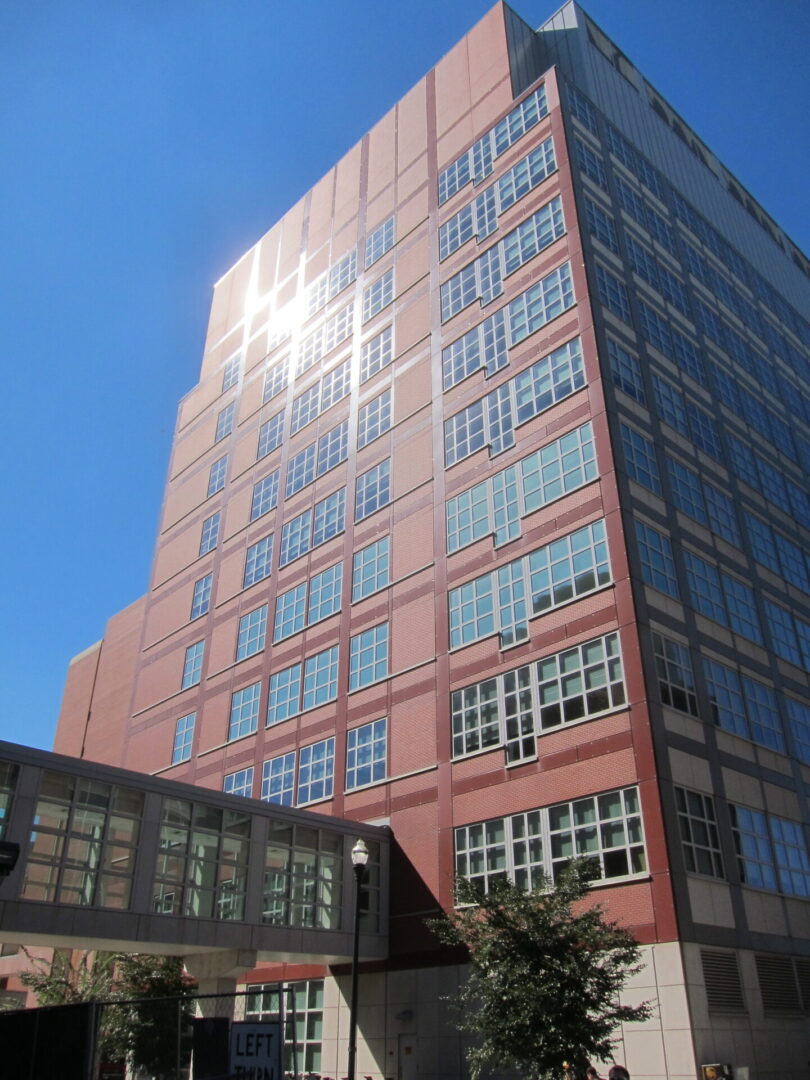 Improve the Energy Efficiency of the Building Envelope
Glass provides a sleek, clean, and modern aesthetic when used in building facades.
It is estimated that 34% of heating and cooling in commercial buildings is due to your windows, especially when there is an overabundance of glass, and these inefficiencies are tolerated because of the occupant's desire for natural light.
As a result, buildings end up with unwanted heat gain in the summer and can experience heat loss in the winter, resulting in poor energy performance, temperature imbalances and unhappy occupants.
3M manufactures window films that improve a window's energy efficiency without changing a building's appearance, all at a fraction of the cost of window replacement.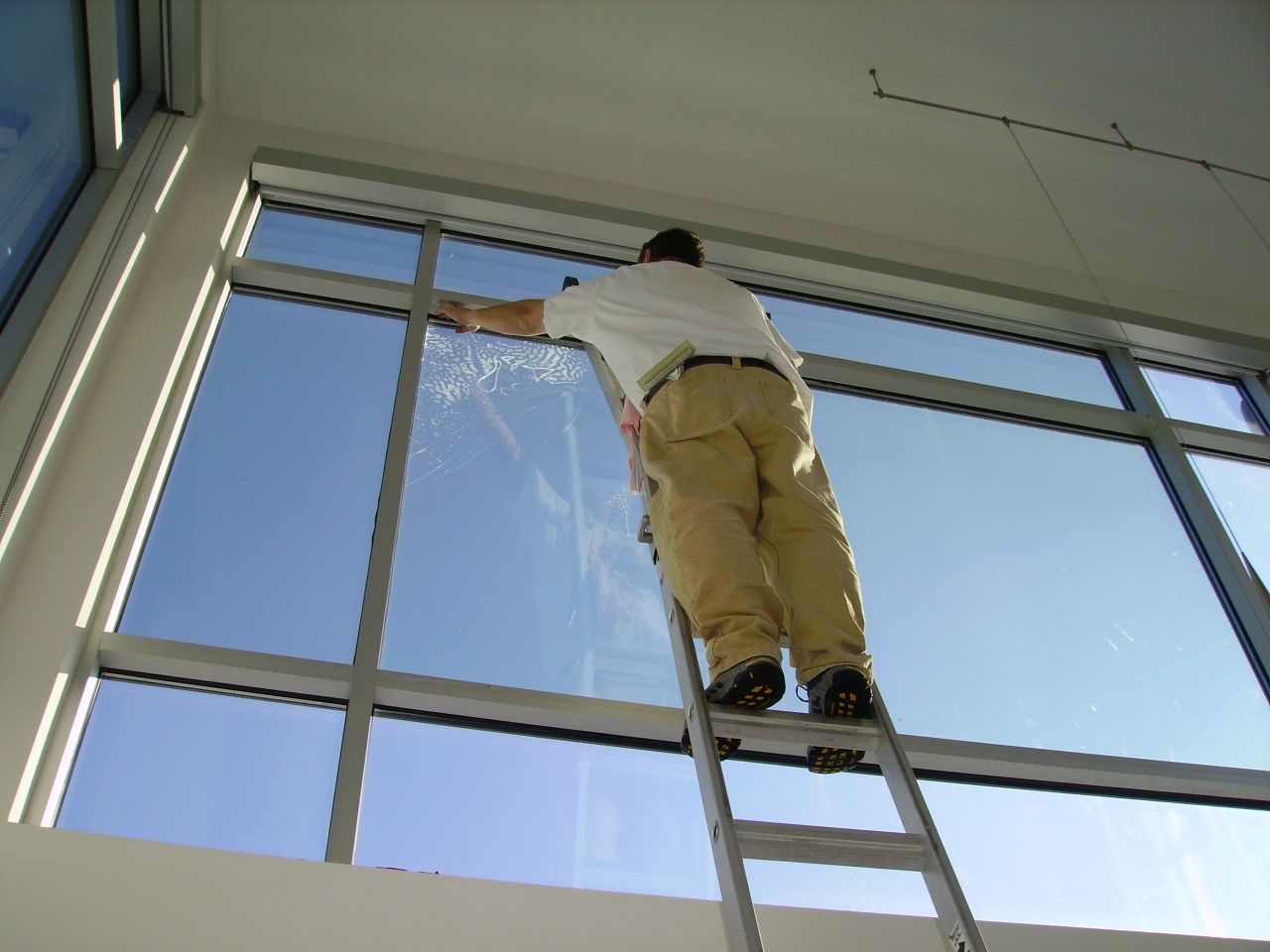 Residential Insulating Film
Energy & Comfort
Do you love the sun but hate what it's doing to the temperature in your home?
Concerned about premature fading to your fine furnishings?
Does the sun create uncomfortable "hot spots" in your home?
3M Solar Control Window Film cant help!
Akron Glass tinting has been making Northeast Ohio homes more comfortable since 1958
The windows in your building might be inefficient if you experience:
The building is too hot in the summer
The building is too cold in the winter
Temperature imbalance where some occupants are hot while others are cold.
The HVAC system is overworked and as a result occupants are uncomfortable and cooling units require constant maintenance.
High utility bills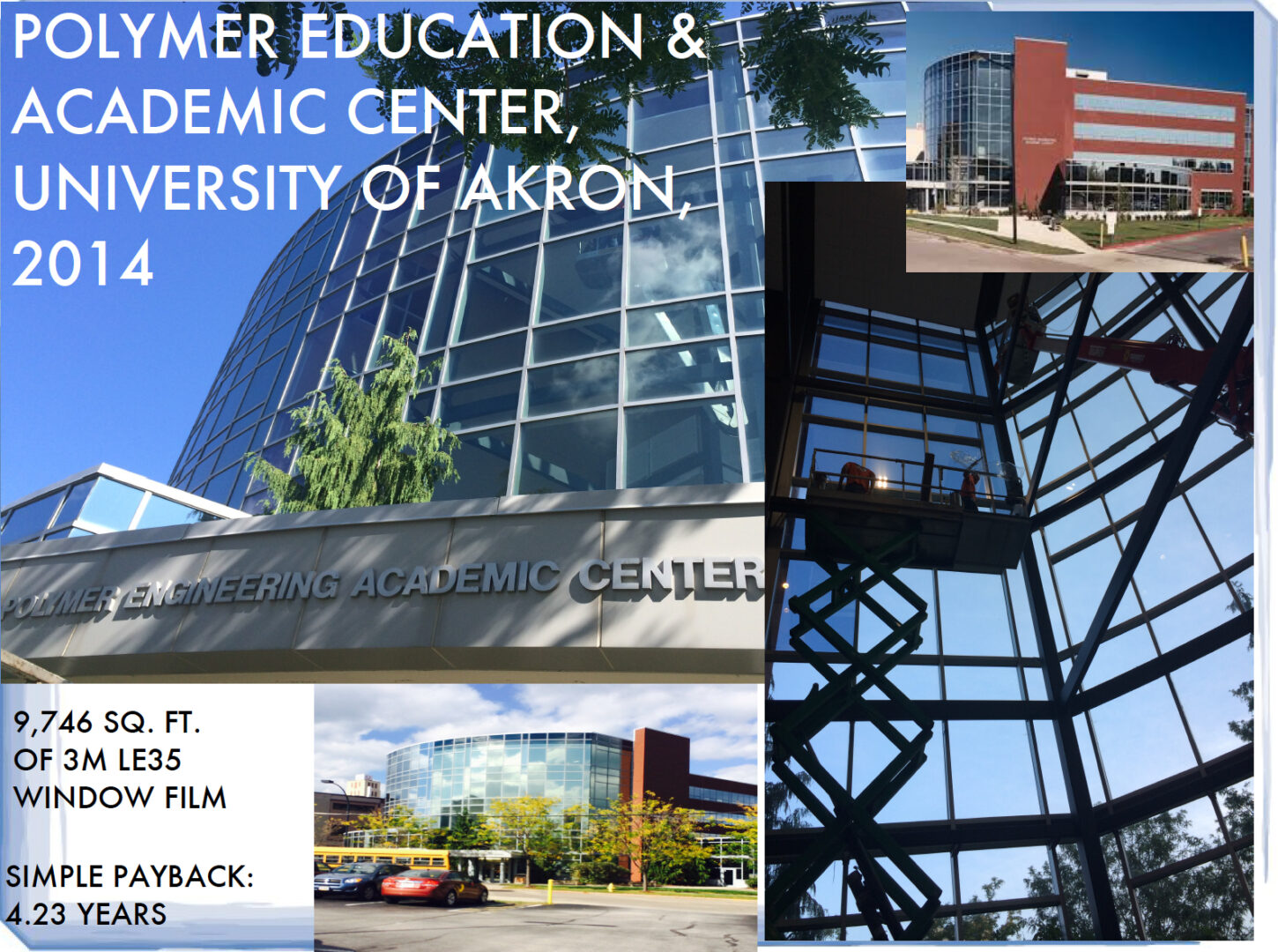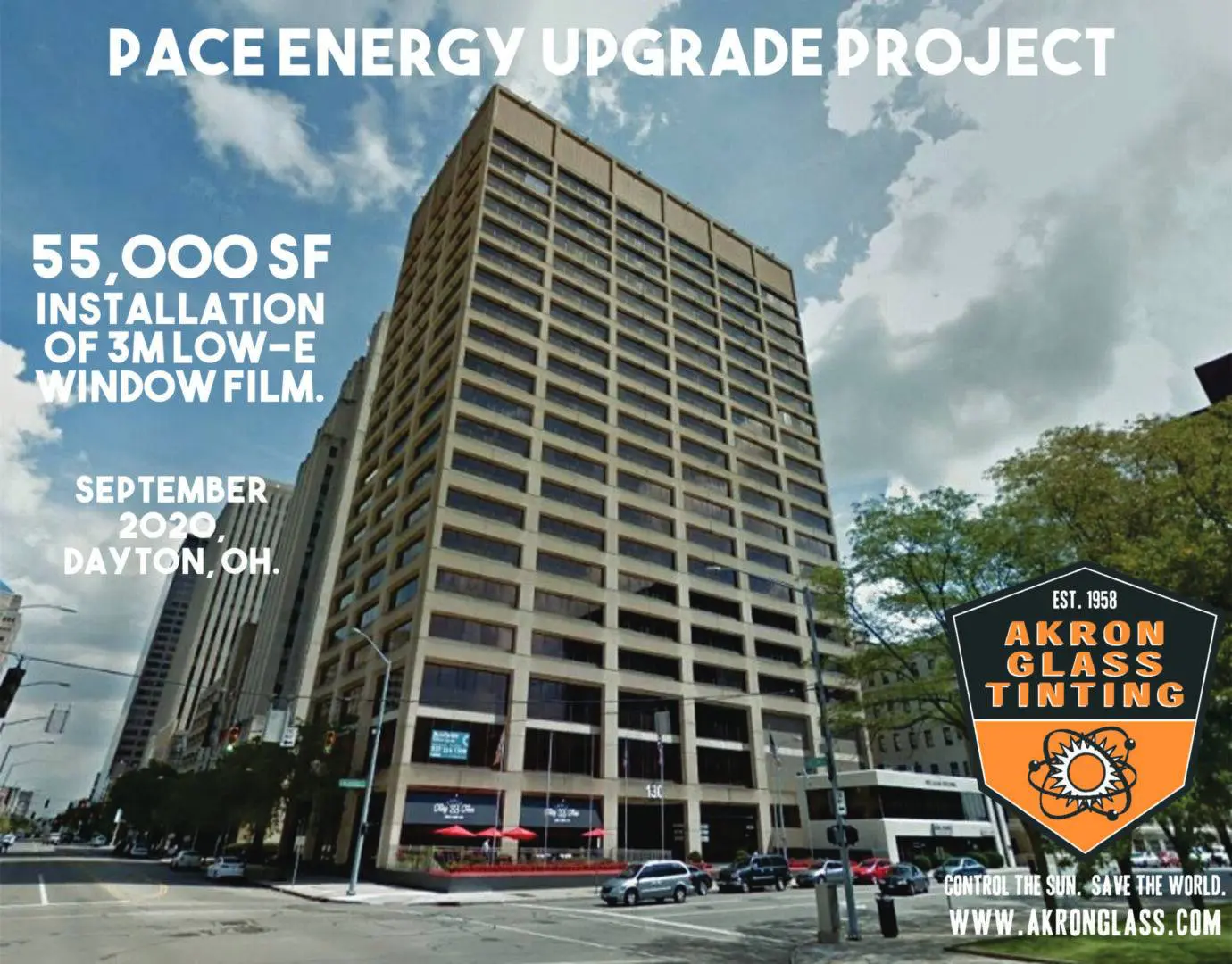 We can make your building cooler
Akron Glass Tinting has completed several large – scale projects.  Many of these were driven by an energy service contractor seeking ways to help their customer save money and balance temperature.  Our latest project is a a 20-story  building in Dayton.
This particular project was a PACE project.  PACE Financing is a financing method with great benefits, made just for investments in energy efficiency to commercial properties.
Glass replacement vs. 3M Thinsulate
3M Thinsulate Climate Control Window Film is like adding an extra pane of glass without changing your existing window's appearance. This film helps to keep the sun's heat out during the summer and trap manmade heat inside during the winter.
Increase Efficiency
3M™ Thinsulate™ Climate Control Window Film is a low emissivity or "Low E" window film which improves the insulation value of a typical single pane window close to that of a double pane window and the insulation value of a typical double pane window close to a triple pane window.
Maintain Appearance
3M™ Thinsulate™ Climate Control Window film has been installed on historic registered buildings to enhance sustainability, comfort, and provide fade protection, while maintaining the existing windows and appearance. 3M™ Thinsulate™ Climate Control Window film is a virtually invisible film that is professionally installed to the surface of your glass. It has a neutral appearance that will not dramatically change the look of your windows -- inside or out.
Window film helps to keep the sun's heat from entering of your home. This means your air conditioning can keep up and properly cool your home.
However, many homeowners are concerned with changing the appearance of their windows both inside and out with a dark or reflective film.
3M Prestige Window films are virtually colorless and undetectable when installed. 
Traditional window films use metal to reject heat and are at times shiny and reflective.
3M Prestige window film uses nano-technology works using materials that are over a thousand times smaller than the width of a hair. This technology allows 3M to create proprietary window film with hundreds of layers less than the thickness of a Post-it® Note. 3M has created a film that delivers the highest performance possible without using metal, which can corrode and interfere with digital and satellite signals.
Change the way your house feels, not the way it looks with 3M Prestige window film
You've invested so much time and energy into making your home beautiful and inviting. Now you can be sure it stays that way with 3M and Akron Glass Tinting. Trust 3M and Akron Glass Tinting to enjoy your light, your way.