Commercial Temperature Control
Improve the Energy Efficiency of the Building Envelope with
COMMERCIAL 3M INSULATING WINDOW FILM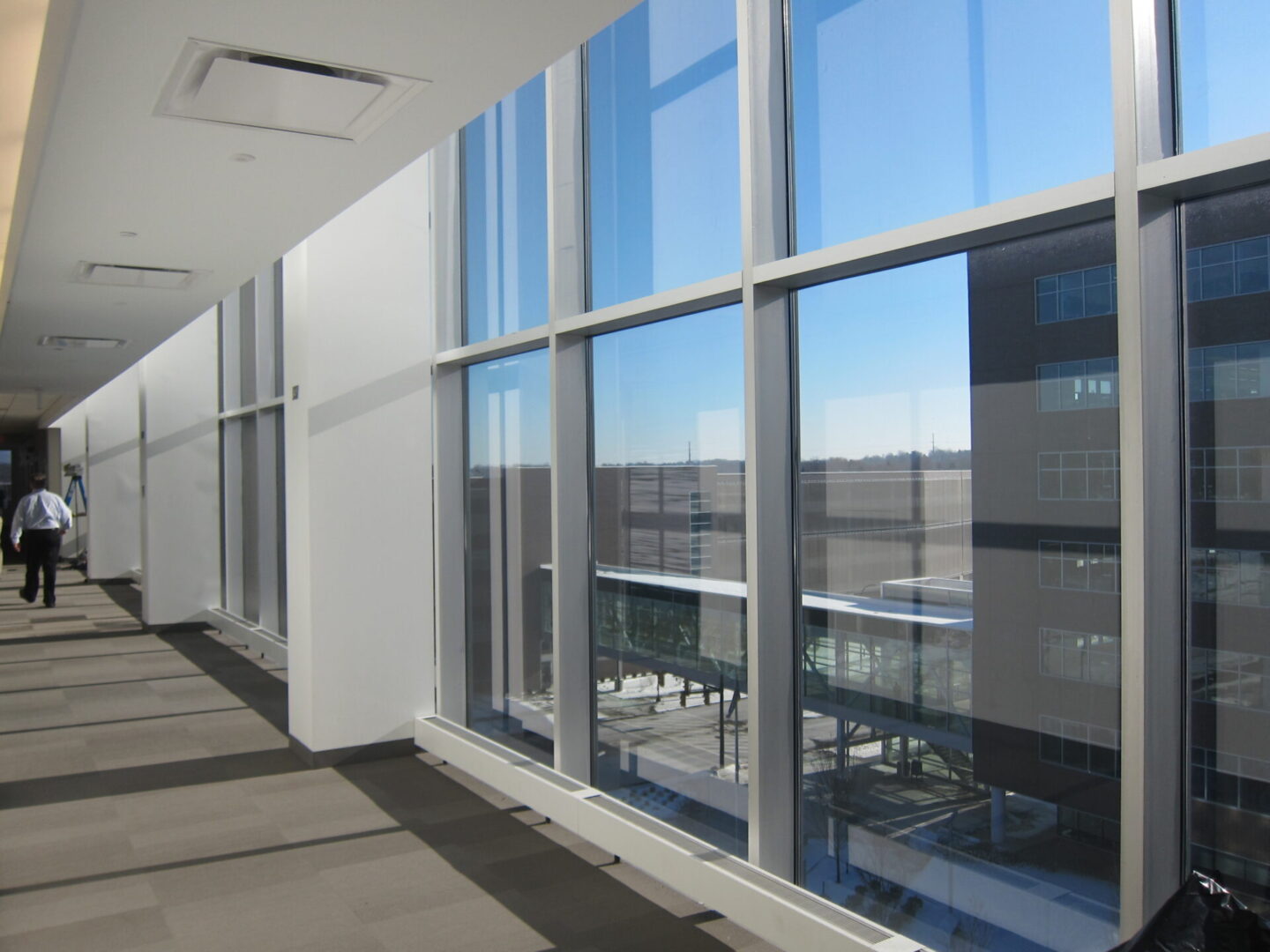 Technological advancements have increased the energy efficiency of commercial glass since the days when single pane clear glass was the universally accepted building standard.  No matter how efficient a window is on paper, is still an inefficient building material.
It is estimated that 34% of heating and cooling in commercial buildings is due to your windows, especially when there is an overabundance of glass, and these inefficiencies are tolerated because of the occupant's desire for natural light.
As a result, buildings end up with unwanted heat gain in the summer and can experience heat loss in the winter, resulting in poor energy performance, temperature imbalances and unhappy occupants.
3M commercial window film is a retrofit to existing glass and will help reduce heat gain and loss by decreasing a window's Solar Heat Gain Coefficient (SHGC) and U Value, all without changing the appearance of the window!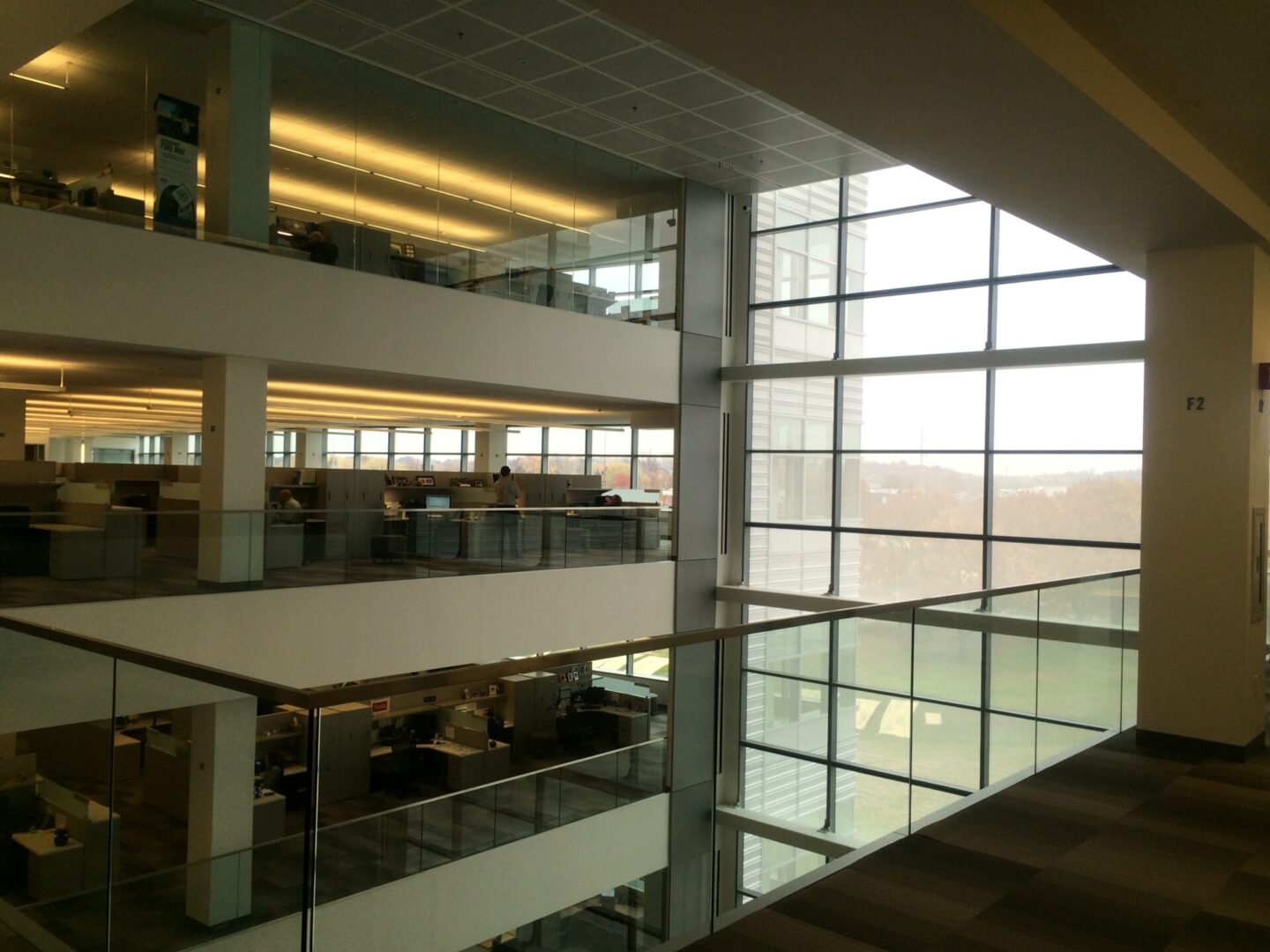 The windows in your building might be inefficient if you experience:
The building is too hot in the summer
The building is too cold in the winter
Temperature imbalance where some occupants are hot while others are cold.
The HVAC system is overworked and as a result occupants are uncomfortable and cooling units require constant maintenance.

High utility bills
Typical window film payback for a good candidate is 3-7 years before any applicable utility rebates. Prescriptive rebates range from $1-$2 per square foot while custom incentives generally cover 40%-50% of a project's cost.
Buildings that fortify their envelope install window film to their envelope can
Improve Energy Star Portfolio Manager Score
Reduce utility bills by up to 10%

Reduce temperatures by up to 16°F

May be eligible for utility rebates

Earn up to 11 LEED points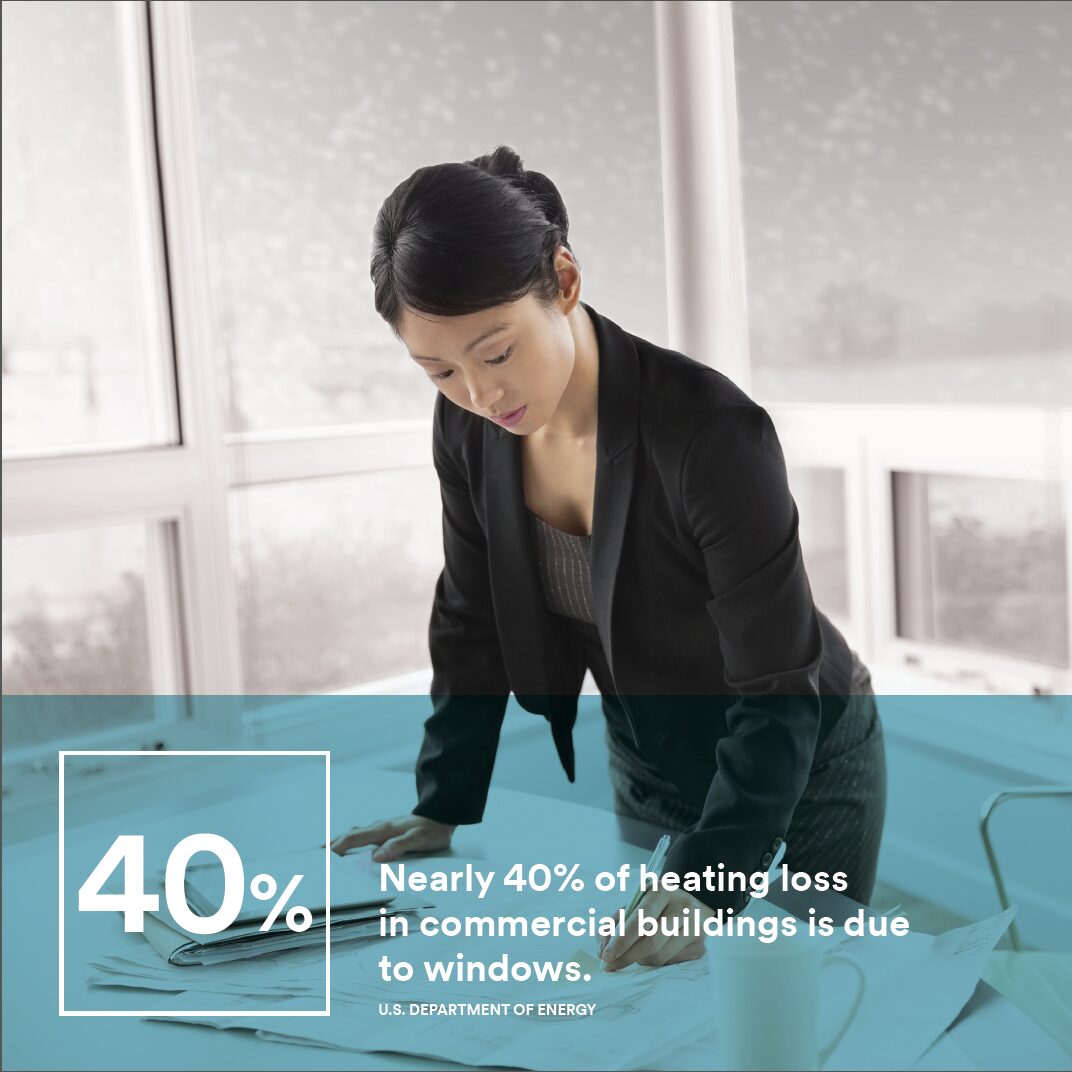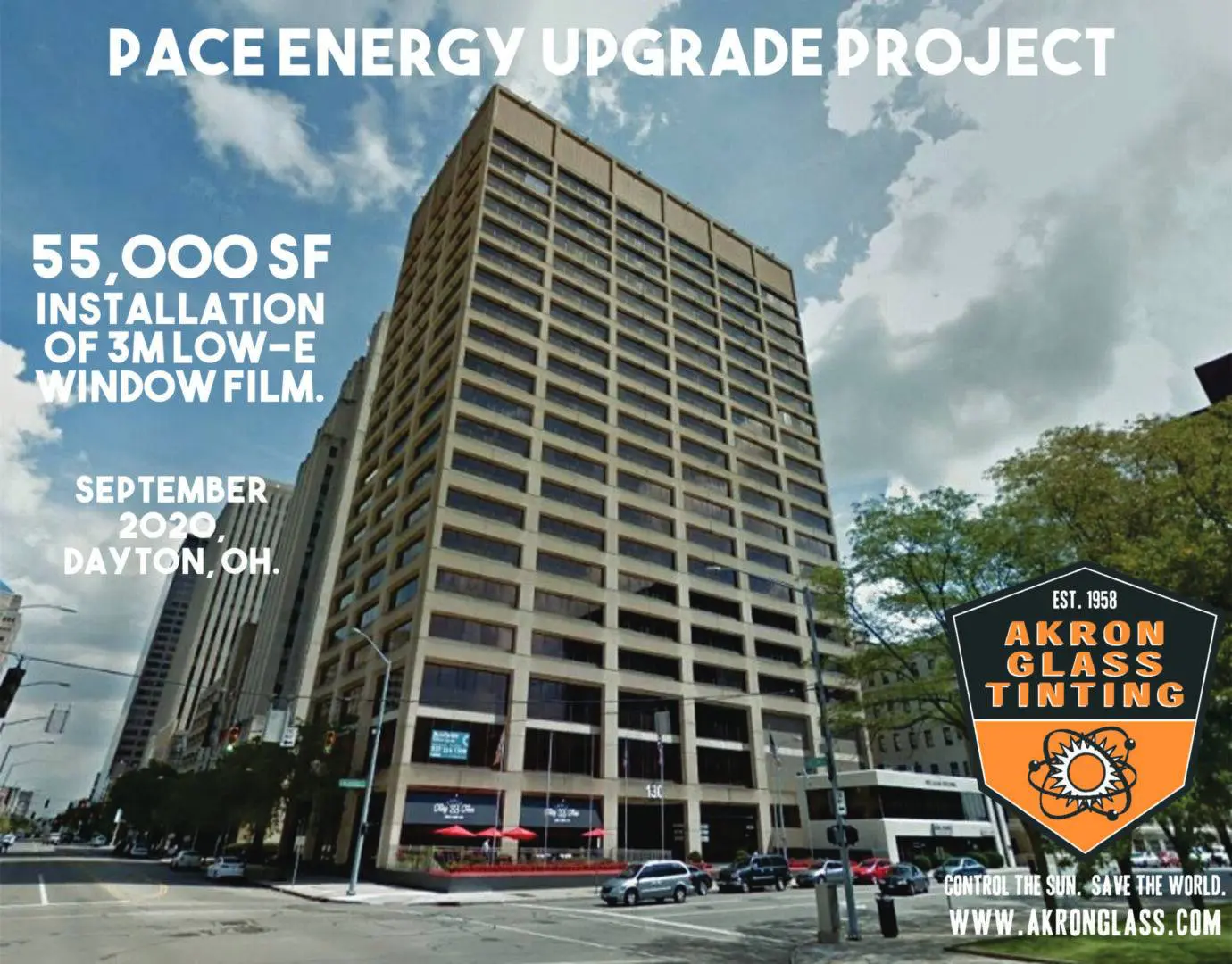 Akron Glass Tinting has completed several large – scale projects.  Many of these were driven by an energy service contractor seeking ways to help their customer save money and balance temperature.  Our latest project is a a 20-story  building in Dayton.
This particular project was a PACE project.  PACE Financing is a financing method with great benefits, made just for investments in energy efficiency to commercial properties.
Thinsulate
Application of 3M™ Thinsulate™ Climate Control Window Film is much, much less expensive than actually replacing existing glass, and the results rival or match the performance, and appearance, of new glass.