Bird Strike Mitigation Film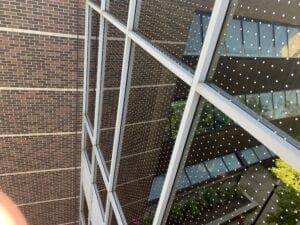 Birds perceive reflected images as literal objects, which explains why glass reflections, especially ones that present images of food, shelter, or an escape route, can trigger collisions.  Scientific studies have repeatedly confirmed that clear and reflective windows are invisible to birds, killing them when trying to reach habitat seen through or reflected on the surface. Only by uniformly covering a window with an effective strike-deterrent pattern will birds see and avoid it.
Smithsonian researchers estimated that homes and other buildings one to three stories tall accounted for 44 percent of all bird fatalities, about 253 million bird deaths annually.  Larger, low-rise buildings four to 11 stories high caused 339 million deaths. And high-rise buildings, 11 floors and higher, kill 508,000 total birds annually. By combining these numbers, the Smithsonian reported that collisions likely kill between 365 million and 1 billion birds annually in the United States, with a median estimate of 599 million.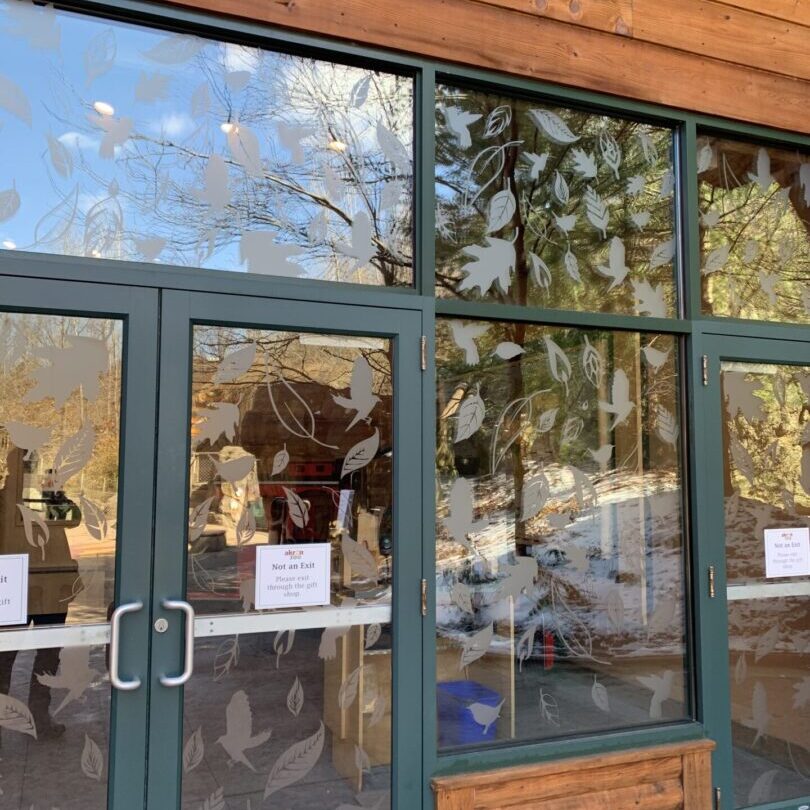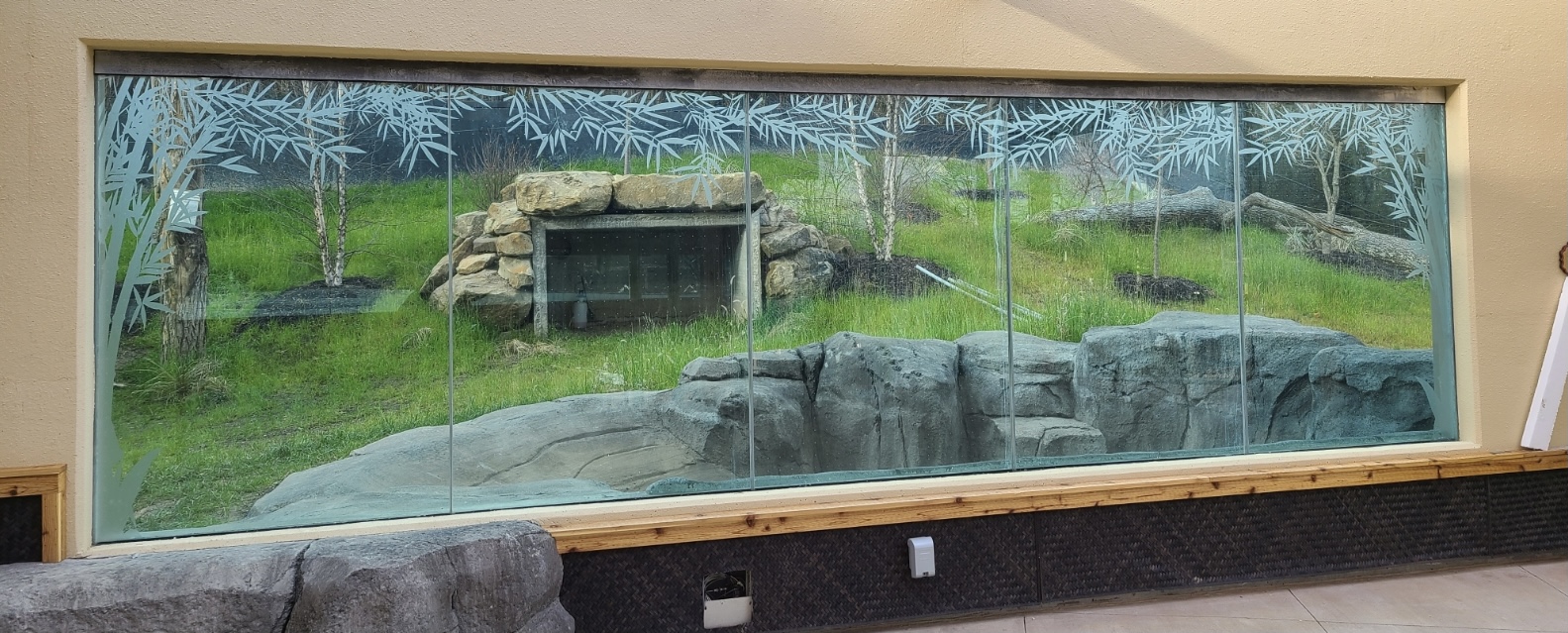 Akron Glass Tinting installs custom film to exterior glass thus allowing birds to recognize it as an obstacle and veer away. We have helped the Akron Zoo achieve LEED Silver Certification being the first Zoo to attain this status in North America.