Custom Decorative Window Film Adds Privacy & Decor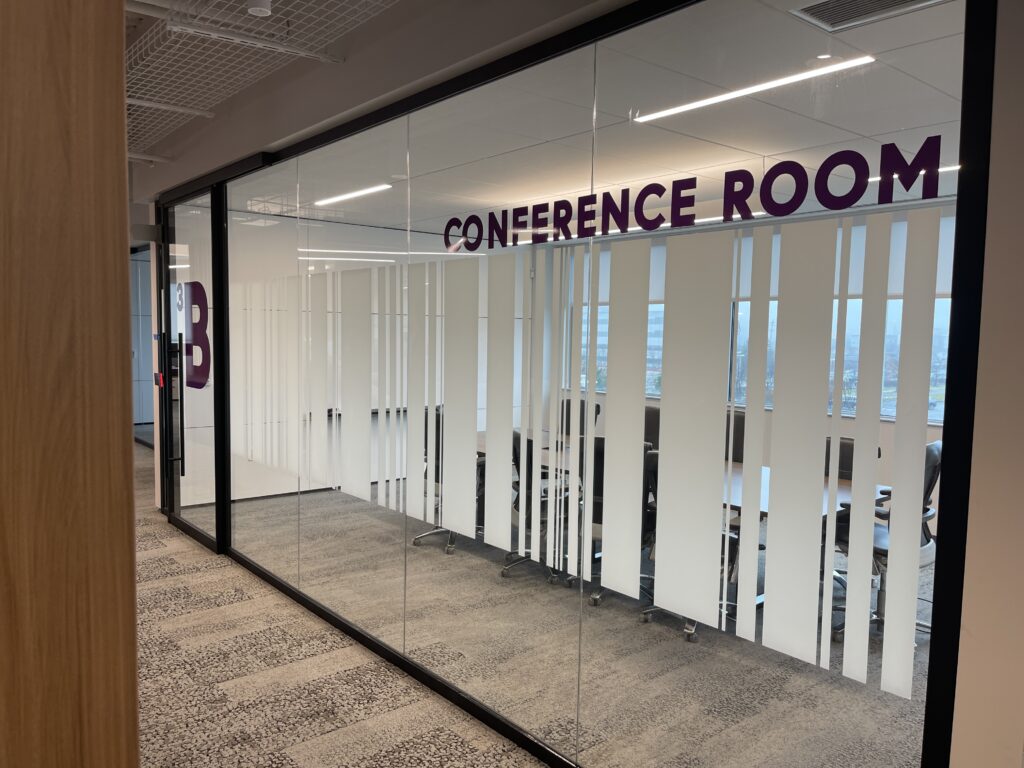 We helped transform the interior spaces at SITE Centers in Beachwood, Ohio with custom decorative window film. We worked in conjunction with studio TECHNE Architects to install this unique and functional executive privacy solution combining custom colors and custom-plotted 3M Fasara San Marino decorative window film.
Check out the pictures of the project below.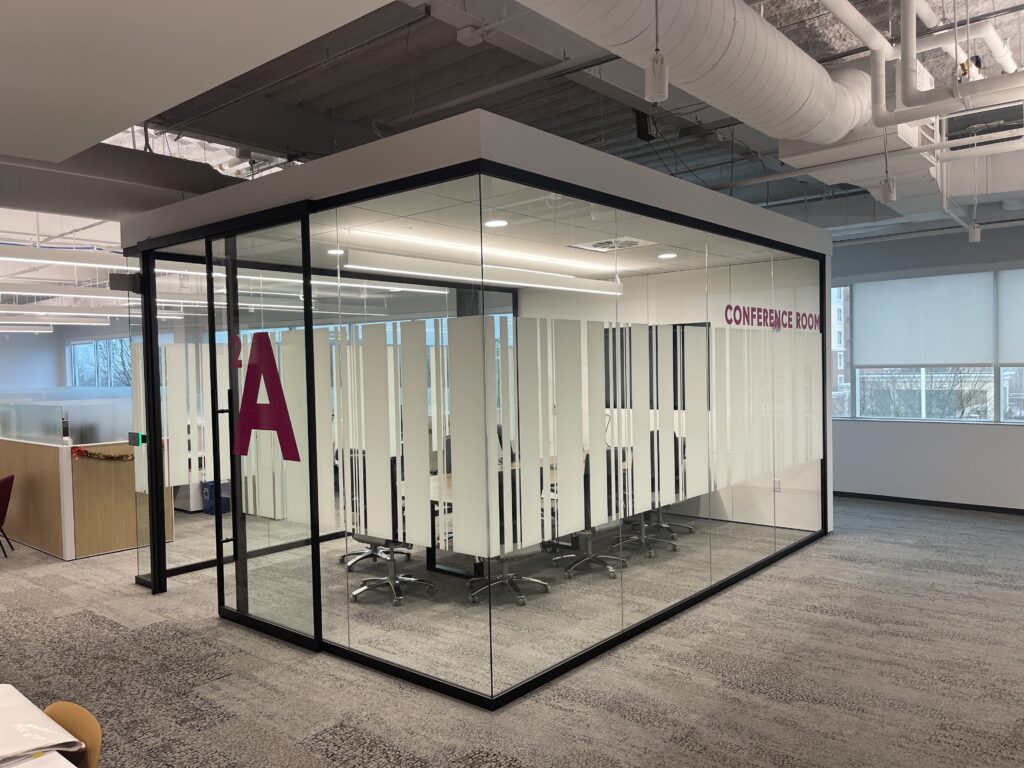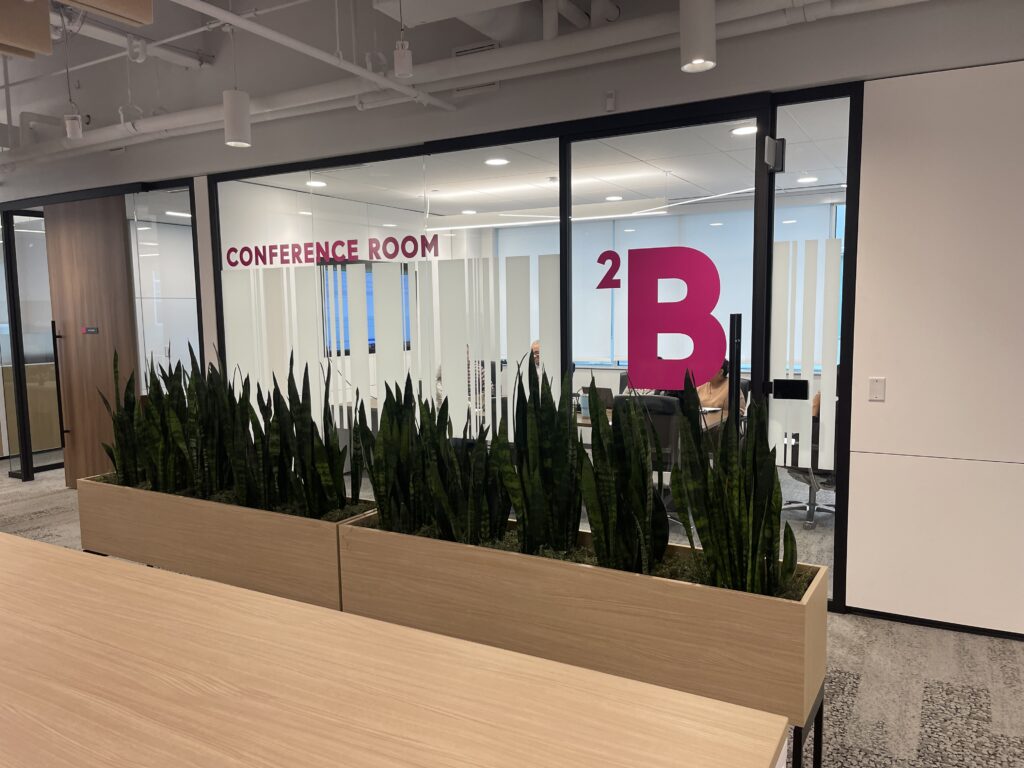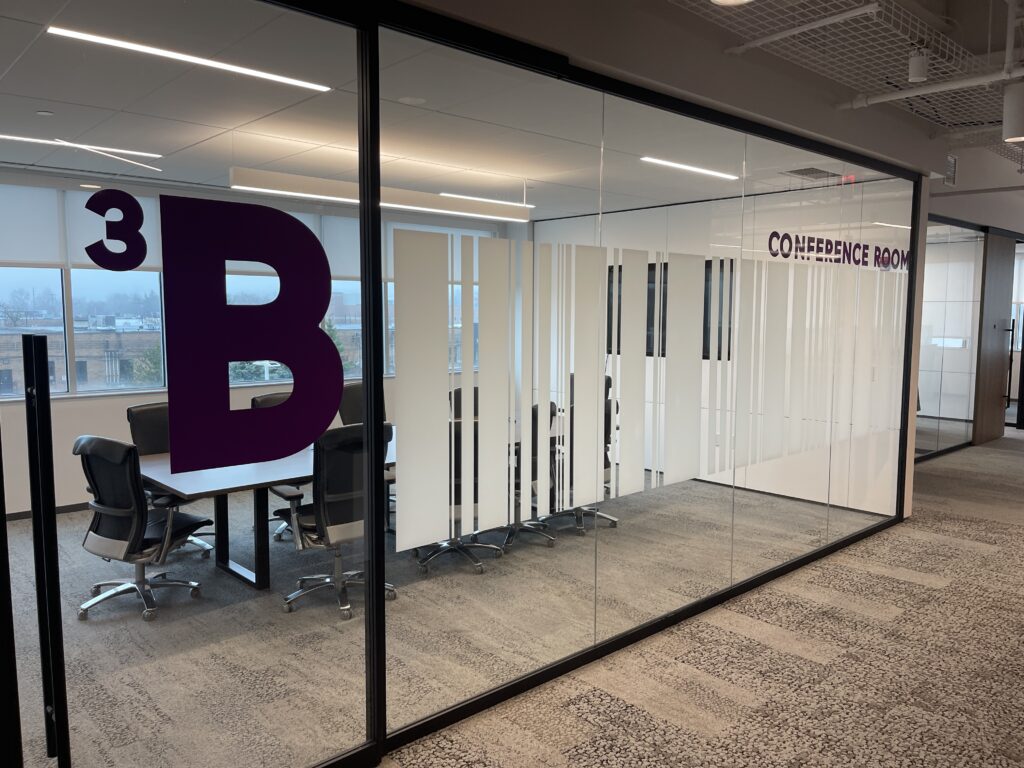 If you would like to learn more about how custom decorative window film can transform the look and functionality of your space, contact us by calling (330) 630-8468 or emailing us at [email protected]. We are located in Akron, Ohio and cover the surrounding area including Cleveland, Ohio.